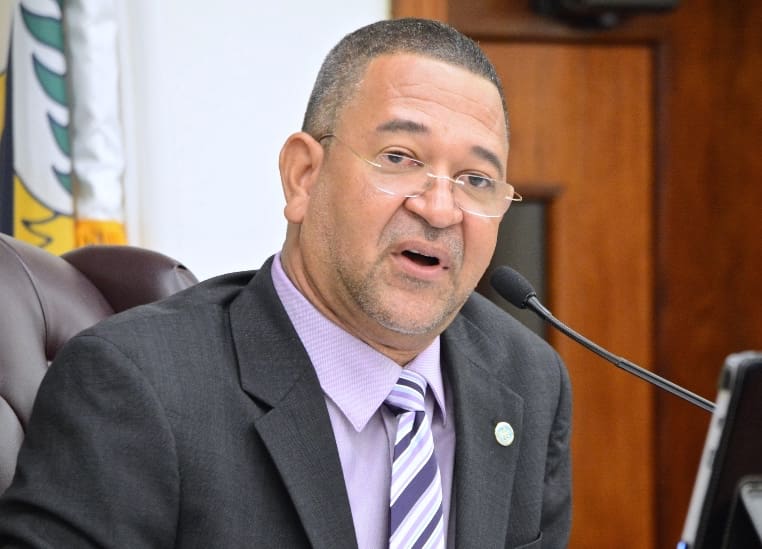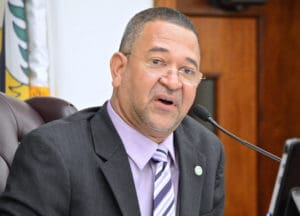 Members of the Senate Education, Youth and Recreation Committee expressed appreciation to the Department of Education for getting many schools operating after the islands were hit by two devastating hurricanes last month. However, at a hearing Wednesday they expressed concerns about what the students were eating and how they were being taught.
Sen. Jean A. Forde, chairman of the committee, read a Department of Education memo that he said went to the teachers instructing them not to assign any homework. According to Forde, homework is an integral part of the learning process. He added that he understood that most students presently were without power and Internet access. But, he argued that certain subjects, such as math and English, did not require research. He added also that since school's were having double sessions students would only be in the school half a day and there would be plenty of daylight time to do homework.
Dionne Wells-Hedrington, insular superintendent for the District of St. Thomas/St. John, answered that the intention of the memo was just to inform the teachers that no student should be penalized for homework failures. Homework generally makes up 10 percent of a student's grade.
Forde said he did not get that meaning from the memo.
Wells-Hedrington read a revised memo to Forde before the meeting ended. The revised memo clearly did not ban homework.
Sen. T. A. Nelson, a former teacher, said he was concerned about the top-down management of teachers. He said teachers were professionals and in special situations they would find special solutions.
Sen. Novelle Francis also saw the need for homework so students could "maintain a competitive edge." He was also concerned about the roughly 3,000 students who, as of yet, had not returned to school.
Sharon McCollum, commissioner Department of Education, said that little could be done now with no phone system and no computers, but attendance was being taken manually and every thing would be done to account for all the students when the situation became more normal.
"We will go into the neighborhoods if we have to," she said.
Sen. Janelle K. Sarauw initiated questions about the box meals students were receiving. McCollum said she thought the box meals were pretty thorough. Sarauw said the lunch she saw was far from thorough. She said it contained a tuna salad, some cookies and crackers.
"If I was a sixth grader eating that I would be a starving sixth grader," Sarauw said.
Forde said, "I'm also concerned about how long our students are eating those snacks and that is what they are – snacks."
Anthony Thomas, chief of staff for the Department of Education, said the lunches were determined by calorie count, not by quality. He also said it was FEMA that determined what went into the lunches.
Forde said he was hearing that the lunches were the "same thing over and over." Thomas said the boxes did vary. All the food supplies were destroyed in the St. Thomas/St. John District. They were not all destroyed on St. Croix and students are receiving hot lunches there.
McCollum said that the first session each day on the St. Croix starts at 7:30 a.m. and the late session ends at 4:30 p.m. Each session lasts four hours.
The district is investigating temporary buildings to house students as early as the beginning of next year. She said three types are being considered: modular, which the department has used before; SPUNG building, that is, buildings made of fabric and poles; and a building on a floating barge. She said the barge is not at the top of the list as a choice.
The district is not enforcing dress codes presently to encourage students who may have difficulty cleaning and ironing them to still come to school.