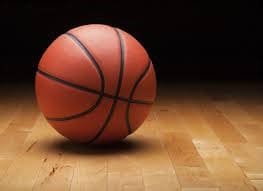 The University of the Virgin Islands (UVI) Bucs Men's Basketball season for 2017-2018 will begin on Thursday, Oct. 26. The UVI Classic, the first tournament to open the UVI basketball season had to change locations to Florida because of the unavailability of the Sports and Fitness Center on the St. Thomas Campus. This first game will be against Kaiser University in West Palm Beach, Fla.
The season got off to a late start because of the two Category 5 hurricanes, Irma and Maria, which tore through the territory in September.
In spite of the setbacks, the athletic department is making efforts to move forward with the basketball program. With the Sports and Fitness Center on loan to Federal Emergency Management Agency (FEMA) as its home base in the territory, the department regrouped and rethought the season.
"Through these tough times and circumstances, the Buccaneer nation, including students, faculty and staff, have found a way to endure to the end," said Jeff Jones, UVI's head basketball coach.
This the first time the season opener will not be at home, and the entire season will consist entirely of away games, said Jones. The UVI Men's Basketball Classic is listed below:
DAY — DATE — TIME — OPPONENT — SITE
Thursday, Oct 26, 7 p.m. vs. Keiser University at W. Palm Beach, Fla.
Friday, Oct. 27, 7 p.m. vs Florida Memorial University at Miami Gardens, Fla.
Saturday, Oct. 28, 5 p.m., vs St. Thomas University at Miami Gardens, Fla.
Monday, Oct. 30, 7 p.m. vs Thomas University at Thomas, Ga.
See this link for the full UVI Men's 2017-2018 basketball schedule.
Jones said he will use this experience as a way to get the team even more prepared for the 2018-19 season when home games will return.
The Bucs starting lineup:
Chase Thomas No. 1, Anthony Goss No. 3, Andre Williams No. 5, Joseph Fogg No. 14 and Jake Faye No. 12
The top team members coming off the bench this season are:
Latravian Glover No. 11, Jonathan Harley No. 2, Jonathan Harley No. 2 and Josh Goss No. 15
The roster also includes:
Marco Ponce No. 22, Justin Syphoe No. 10 and Malikay Eastmond No. 21
Throughout the season, Jackson Dolor and Nate Robinson will also accompany Coach Jones as his assistant coaches; Hilrianna Chooran and Julissa Ssosse will accompany the Bucs as the team managers.
"If any of our alumni are in Miami, Georgia, Louisiana or Alabama come support UVI," said Jones. "If tickets are needed, call me at (404) 951-1080 or (340) 344-5966."
Jones also mentioned that the games might be live streamed, so follow the UVI Men's Basketball team on social media to keep up to date with their games. Go to Facebook links to the University of the Virgin Islands Men Basketball team page and UVI's official Facebook Page – University of the Virgin Islands. Follow the team on SnapChat via @uvibasketball.