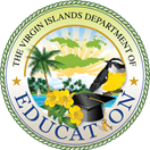 The Office of the Insular Superintendent – St. Croix District regrets to inform the public that the St. Croix Educational Complex, Career and Technical Education Center (CTEC) and Arthur A. Richards Junior High school openings have been postponed until Wednesday, Oct. 25.
Attempts to relocate shelter residents temporarily housed at the Educational Complex school site were unsuccessful. Once the shelter is vacated, the school will reopen to students.
School staff are asked to report to the school for routine sign-in.
The district also announced that there will be a meeting on Monday, Oct. 23, for all school monitors, special area teachers and interested teacher, whose schools have not reopened, at 10 a.m. in the Juanita Gardine Elementary School cafeteria.