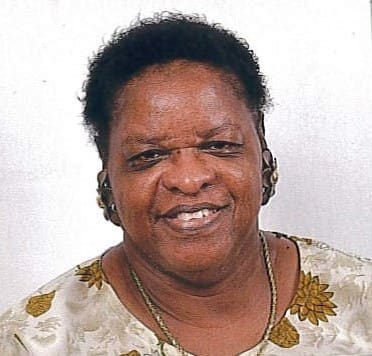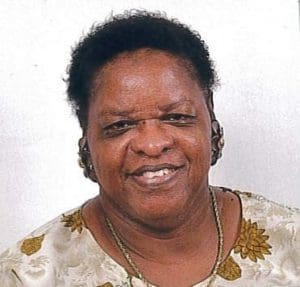 Sherill Theresa Petersen, also known as "Sheri," of Flambouyant died on Friday, Sept. 15. She was 68 years old.
She was preceded in death by her husband, Raymond Edwards.
She is survived by her companion, Heartselle Benjamin; sisters: Elisa M. Harrison and Mercedes Petersen; brother, Randolf Petersen; nieces: Karen, Sherelyn, Theodora, April, Andrea and Shermain; nephews: Kacy, Kevin, Cleon, Ameen, Jermaine, Michael Jr., Randolph Jr., Zakkeem and Carlos; great nieces: Salicia, Megan, Cherena, Niomi and Delanie; aunt, Mary Petersen; brothers-in-law: Maurice Gaskin and Elroy D. Harrison; sister-in-law, Lillian W. Petersen; and godchildren: Aime Conta and Giovani McBean.
She is also survived by special friends: Lorraine, Joyceln, Yvonne, Ellie, Loretta, Zoriada, Palmira, McNamara, First Bank VI, Reed, Flambouyant Welcome Families, St. Croix Lions Clubs, Evans, Frank Russell, Moorehead, Lenhart, Fredericks, Arnold and Bernadette, Shirley Clendinen, Daisey, Bobby Hendricks, the Boyces and the O'Neale's. cousins and other relatives: Edwards, Durant, Robinson, Brathwaite, Petersen, Greenidge, Mason, Doute, Johnson, Harrison, Flemings, Andrea, Tharmarh, Ortis, Maynards, Knight, Encarnacion and Rohlsen families; as well as other relatives and friends too numerous to mention.
The viewing will be held at 10 a.m. and the funeral service will follow at 10:30 a.m. on Monday, Oct. 23, at Holy Cross Catholic Church. Interment will follow at Christiansted Cemetery.