The 2017-2018 winter tourism season in the U.S. Virgin Islands presents many opportunities for medium and small hotels, timeshares, and the marine and cruise ship industries, USVI Hotel and Tourism Association President Lisa Hamilton said Wednesday.
Hamilton spoke at the first meeting of the association since Hurricanes Irma and Maria battered the islands in September.
She said the territory is currently in a recovery economy, likely until December, as most properties are hosting relief workers.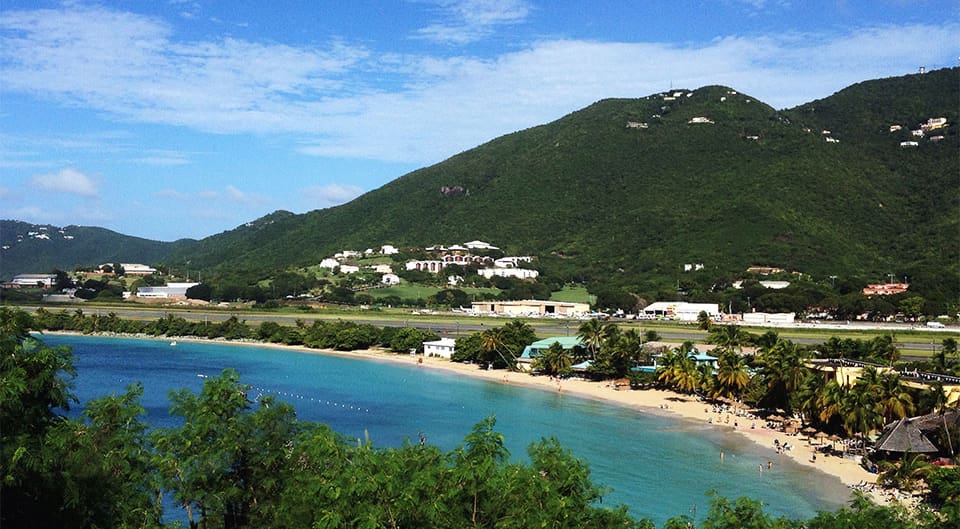 During Wednesday's meeting, the USVIHTA Board of Directors discussed the status of association members, including accommodations ranging from small villas to large resorts, timeshares, activities, attractions, restaurants, shops, marine, air and cruise lines.
A majority of the large resorts and hotels on St. Thomas and St. John will remain closed for renovations and repair, the board's projected. However, medium and small properties as well as businesses on St. Thomas and St. John in addition to properties and businesses on St. Croix will be ready to open once power is restored to each island.
The schedule is flexible, the board cautioned.
"The closure of the largest properties in the territory at the same time is not ideal, but it presents opportunities for us to renovate and update the tourism product. And while the hotels focus on revealing a polished, new product, USVIHTA will continue to promote properties and members who came out of the storms with minimal damage," Hamilton said. "Many of our members are up and running, and ready to welcome guests today. However, restoring the territory's infrastructure, airport and hospitals is essential prior to welcoming visitors back."
USVIHTA representatives and hoteliers also met with Commissioner of Tourism Beverly Nicholson-Doty and the Department of Tourism on Wednesday to discuss members' status and how best to promote tourism in the territory. The commissioner asked for timelines from hotels regarding prospective open dates, noting that the department plans to align marketing with hotels as they reenter the marketplace.
"Everyone is invested in creating a renewed and re-energized product, even those who are still assessing damages. The focus on community and human capital is paramount," Hamilton said.
Representatives from the cruise industry visited the territory the previous week to discuss returning cruise ship traffic, which will resume Nov. 10 with the arrival of Royal Caribbean's Adventure of the Seas. The Government of the U.S. Virgin Islands is working closely with downtown real estate and retailers to make this happen.
Properties ready to open in 2017 include Lindbergh Bay Hotel and Villas, Mafolie Hotel, Island View Guesthouse, Windward Passage Hotel, Gallows Point Resort and St. Croix accommodations.
Properties projected to open in 2018 include: JANUARY: Emerald Beach Resort; February: Marriott Frenchman's Cove, Margaritaville Vacation Club, Wyndham, the Ritz-Carlton Club St. Thomas, SPRING: Elysian Beach Resort; JUNE: Bolongo Bay Beach Resort; FALL: Bluebeard's Beach Club, the Ritz-Carlton St. Thomas, and The Westin St. John Resort and Villas.
Properties projected to be closed until 2019 include: Frenchman's Reef and Morning Star Marriott Beach Resort, Sugar Bay Resort and Spa, Caneel Bay Resort and Flamboyant on the Bay Resort and Villas.