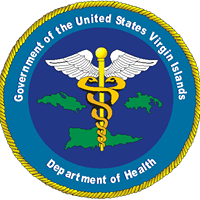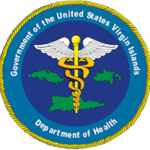 On Tuesday, Oct. 10, 2017, the V.I. Department of Health (DOH) announced services would be suspended on St. Croix due to power outages and lack of air conditioning; however, the building was breached due to severe damage caused by hurricanes Irma and Maria, which includes infiltration of water throughout the building and electrical problems. The lack of power to the DOH's complex compounded internal infrastructural issues.
As a result, Commissioner Michelle S. Davis has determined that the Charles Harwood Complex is unsafe for employees and patients.
Currently, the DOH is assessing alternative sites and expects to have a resolution soon. In the interim, the DOH will provide limited, walk-in, clinical services at the Charles Harwood Complex via the mobile medical van, beginning today, Thursday, Oct. 12. Services to be provided include:
Distribution of Insulin to the uninsured and under-insured from 10 a.m. to 3 p.m. Patients are asked to bring their medicine bottle or prescription. Types of insulin that will be offered include: Humulin 70/30, Regular and NPH, and Humolog.
The Maternal and Child Health Program will be distributing infant and toddler kits from 10 a.m. to 2 p.m. All nurses are asked to report to Charles Harwood at 8:30 a.m.
Community Health will be providing services for walk-ins and prescription refills.
Family Planning clinic clients can retrieve their supplies starting today, Thursday, Oct. 12. Family Planning will begin clinical exams on Friday, Oct. 13.
All WIC clients can redeem their September and October checks at their respective clinics (Christiansted/Frederiksted). September checks have been extended and are valid until Oct. 31.
Clients of the VI Partners for Healthy Communities will also provide services for their clients beginning Thursday, Oct. 12.