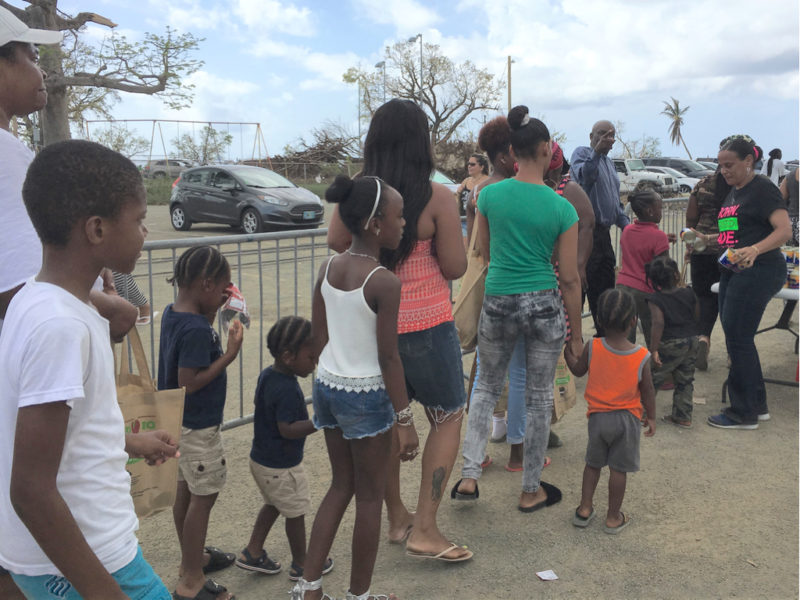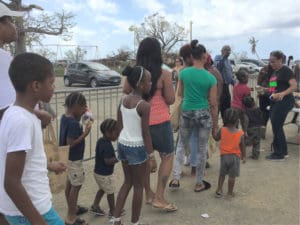 Tim Duncan's relief organization, 21 USVI Hurricane Help, provided 130,000 pounds of food Sunday to St. Croix residents affected by Hurricane Maria.
Residents in need of aid began lining up at 8 a.m. at Frederiksted's Midre Cummings Park, and a steady stream of people flowed through the temporary aid station from 10 a.m. to 3 p.m. Volunteers provided people with reusable shopping bags and filled them with food items intended to be combined into meals for 5,000 people.
Duncan, a native of St. Croix, retired NBA basketball player, and survivor of Hurricane Hugo, founded 21 USVI Hurricane Help after the recent storms. He is matching donations to the U.S. Virgin Islands relief efforts up to $1 million.
His organization worked with the San Antonio Food Bank to collect and coordinate the donations for Sunday's event.
Wendy Kowalik, operations and logistics manager for 21 UVI Hurricane Help, said the experience the San Antonio Food Bank brought to the table was key to ensuring that the organization was able to make smart choices regarding how and what was distributed at the event. The Food Bank helped coordinate getting the right items, so that people left with complete meals and the volunteers were able to quickly restock as items were depleted.
These operational details increased the efficiency of the event, helping the organization to have a greater impact with limited resources, she said.
The donations arrived via chartered Fed Ex flight the day before they were scheduled to be distributed. Upon arrival, the 44 shipping containers were unloaded and staged by volunteers.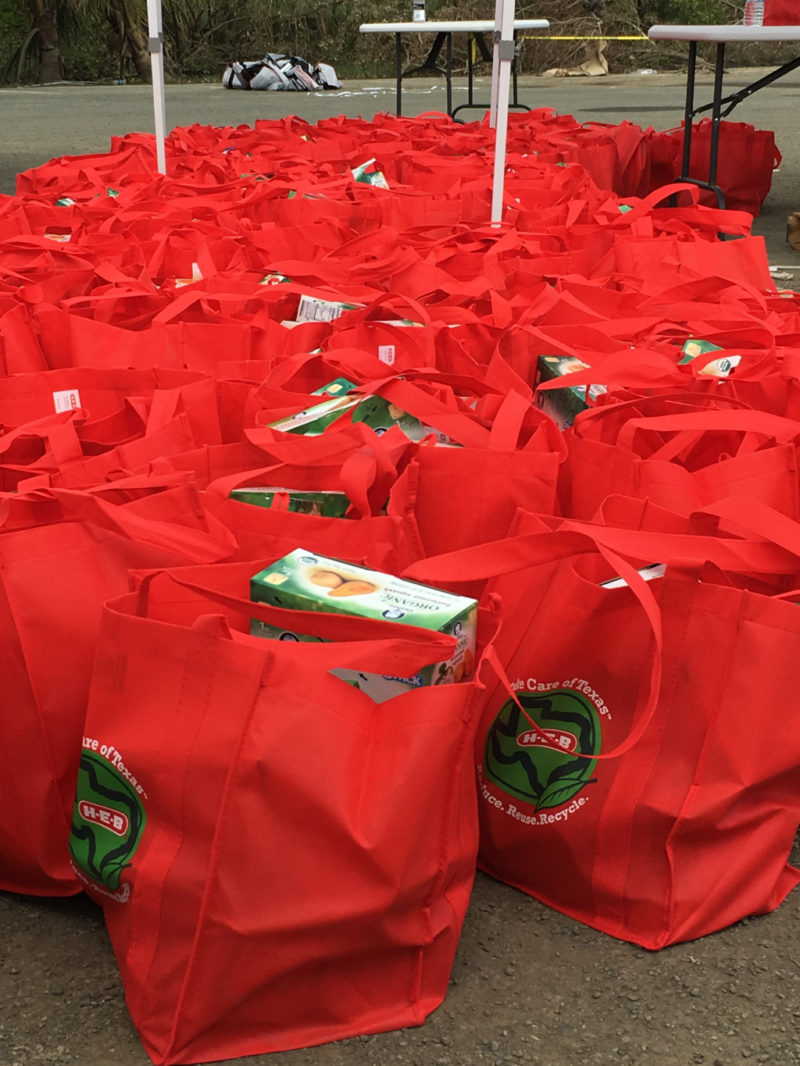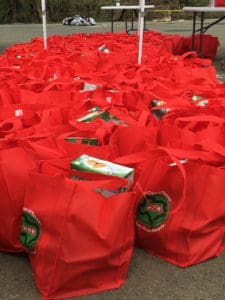 Volunteers at the event included groups from Banco Popular, St. Croix Alpha Kappa Alpha, Vivid Streaming, DJ Black, and Boy Scouts Troop 7227. Oran Bowry, senior vice president at Banco Popular, organized about 40 volunteers from her workplace as well as Alpha Kappa Alpha and the Boy Scouts. She stressed the importance placed on service to the community by all three organizations and plans to continue organizing volunteers as St. Croix rebuilds.
USVI Hurricane Help plans to continue providing aid to the U.S. Virgin Islands, although that does not necessarily mean residents should expect to see more events like this one. Organizers plan help with the rebuild and are very conscious of the importance of rebuilding the islands' economies. Their goal is to see businesses reopen, provide services and employ residents.
Kowalik said that moving forward, the group "will focus on raising awareness, while finding out what people actually need for the rebuild, whether it's generators or other items, and fill the needs that others are not filling."
Information on the group's upcoming events is online at 21hurricanerelief.com or on Twitter @Duncanrelief.