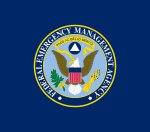 The Federal Emergency Management Agency (FEMA) is providing more than $10 million in expedited funding to support efforts by the U.S. Virgin Islands government and federal partners to clean up and remove the large quantities of debris left by hurricanes Irma and Maria.
"Clearing hurricane-related debris from Virgin Islands roadways and neighborhoods not only helps remove a health and safety hazard, it is a visible sign of recovery for all residents," said FEMA's Federal Coordinating Officer William Vogel. "These expedited funds, and more to come, will provide a valuable boost to island communities in their recovery efforts."
Because of the major disaster declarations for the USVI. FEMA is funding 100 percent of the costs of emergency debris clearance for 180 days from the declaration dates – until March 4, 2018, for Hurricane Irma, and March 15, 2018, for Hurricane Maria.
FEMA is providing supplemental funding to the Virgin Islands Waste Management Authority (VIWMA) for costs to remove eligible household debris that is moved to public rights of way, but residents should follow VIWMA's guidance.
With debris collection underway in residential neighborhoods, VIWMA asks that residents move hurricane-related debris as close to the edge of their property as possible without blocking vehicular traffic flow and to allow for the safe passage of emergency vehicles and repair crews. To have hurricane-related debris picked up it must first be sorted and may not include household garbage.
Waste must be separated into the following four categories:
Whites: appliances such as stoves, refrigerators and microwaves
Electronics: such as radios, computers and TVs
Vegetation: such as trees, branches, grass and plants
Roofing or construction material: galvanized metal, wood, sheetrock, etc.