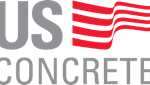 U.S. Concrete is furthering its hurricane relief efforts to support affected employees in the U.S. Virgin Islands who are employed by the Company's two Virgin Islands-based, wholly owned subsidiaries, Heavy Materials LLC and Spartan Products LLC. Following Hurricanes Irma and Maria, the Company is sending home generators to all USVI employees to help relieve their burdens and assist them to an expedited recovery. In addition to the generators, U.S. Concrete has been sending care packages consisting of essential health, household and personal hygiene items to the affected employees.
U.S. Concrete also established the U.S. Concrete Hurricane Relief Fund to help ensure that employees impacted by these unprecedented storms have necessities, such as food, clothing, housing, household repairs, transportation and medical assistance. After a successful fundraising effort following Hurricane Harvey to support impacted employees in South Texas, U.S. Concrete is continuing its efforts to raise funds by matching dollar-for-dollar, all donations made by the Company's employees in aid of USVI employees.
"Having been on St. Thomas during both Hurricanes Irma and Maria, I know firsthand what our employees and the good citizens of the U.S. Virgin Islands have been through," said Niel L. Poulsen, the Company's executive vice president overseeing USVI operations.
"U.S. Concrete is committed to helping our employees recover from these devastating storms and getting them back to a normal way of life as quickly as possible. The necessities the Company is providing our employees will hopefully aide them to a quick recovery and be a reliable asset for future needs. I am very humbled and proud to be a part of such a generous mission."
For more information on U.S. Concrete, visit www.us-concrete.com.