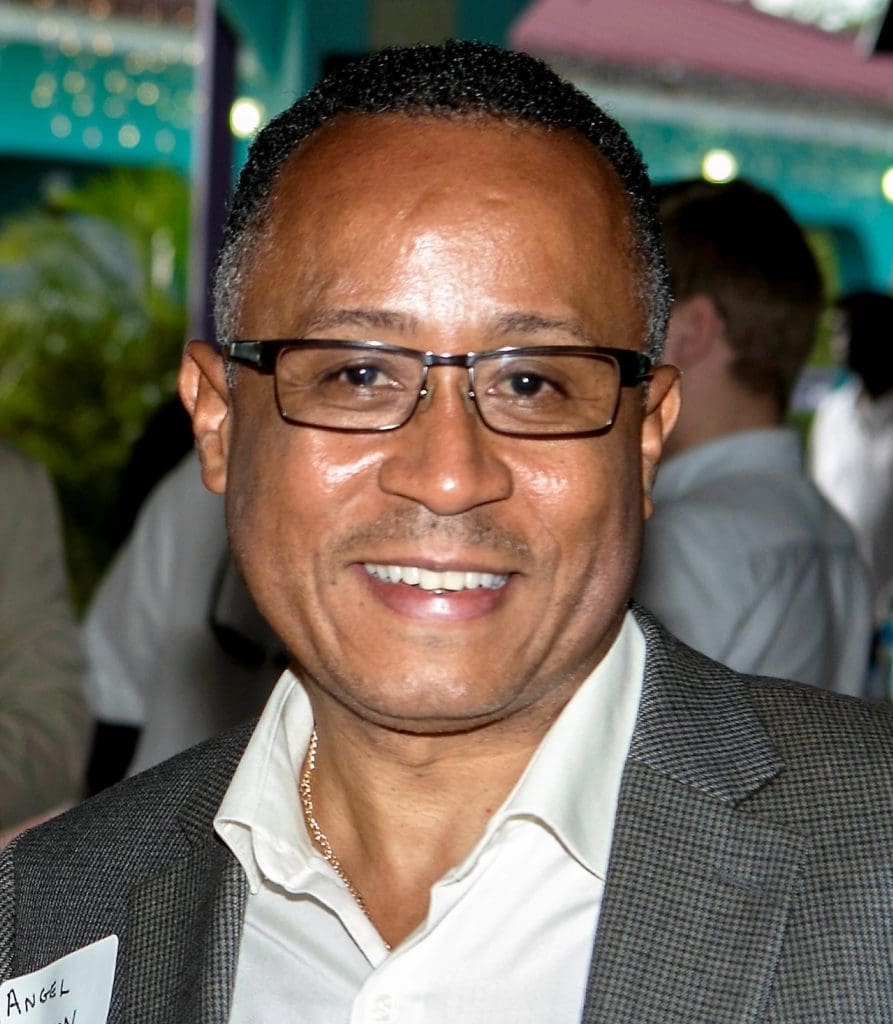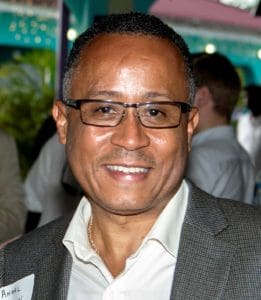 So many of us have been through this before—the anxiety when hurricane season is approaching, and then the devastation when one hits. Marilyn was devastating, particularly on St. Thomas. Before Marilyn, Hugo demolished St. Croix. If memory serves, there were 20,000 utility poles on St. Croix before that storm struck, of which only a quarter survived.
We have been through hurricanes before, but not like this. Never on record have our islands been hit by two category-five storms in the same season. To have all our islands suffer such enormous damage: water and power out on each island; all of our hospitals and clinics heavily damaged; both airports put out of service. Normally, we expect normalcy to return quickly on one island, so that we can tend to the other. Not this time, yet our spirits are high. We all pulled together. Our community showed its deep resilience as neighbor helped neighbor to pull their homes together, with words of encouragement, sharing what we salvaged with those in need. Our will to move on is in indomitable. It must be, we have no alternative.
Each of us, along with our loved ones, and those in our communities, take things one step at a time. We continue to dig out, to make sure that we have clean water and food. We have to make sure our homes are secure and habitable. We look forward to power returning, and schools opening, and, step by step, a return to daily life. And even as we do that, along the way, think about next steps forward. There will be holidays coming up, sooner than we might imagine. And then a new year. Even as we struggle through this, joy will return to our lives. We live in the grace of God, and we have much to be grateful for.
As we dig out, and as we yearn for a return to normalcy, to the way things were, we should also be thinking about how things might be different next time. Noah survived the flood, but he and those who survived with him knew that they had a responsibility to rebuild the world around them anew. We, as well, have that responsibility. By an act of divine providence, we have the opportunity to rebuild anew. Even as we work through the devastation around us, we should be charting that path forward, to a new and brighter future.
We must lose no time in reaching out to those who will be critical to our future. We will need first and foremost the builders and visionary thinkers in our community to bring their imagination and creativity to bear. We should think through how our infrastructure is rebuilt in a way that builds resiliency into our future—put our utility infrastructure underground, for example, out of the reach of the howling winds. Build our hospitals and our airports to withstand what will surely come next. Make certain that our building codes are sufficient so that we can build once this time, rather than over and over again after the next storm season turns against us.
There is so much that we must do; we have no time to lose. Some say that a moment of devastation is not the time to discuss what should be done differently, but this is precisely the time, before we stick the first shovel in the ground, and we lose the opportunity to make choices about our future. We must look at all of those parts of our economy that we have long known must be remade, and remake them now. We must redouble our efforts to rebuild the waterfront in St. Thomas, and rethink and expand our tourism products. We must see to the restoration of St. John, which saw its two major hotels and Cruz Bay demolished. And we must continue to encourage the migration of the St. Croix economy around the specialty tourism markets—the eco- tourism, the historical tourism, the booming industry of restaurants and specialty lodging—even as we retain its critical industrial base. Niche markets are what the world is looking for, and what the Internet has enabled, and we must imbue everything we do with the understanding that the world today and world of the future are not the same as the past that brought us this far.
Like cities across the United States, we should be focused on what makes our communities livable and attractive for our people. Both for those born here and those who would come here seeking economic opportunity in a special place to live. Place and livability are now the touchstones of economic development in the untethered, entrepreneurial world. People move for opportunity, and they move for a sense of place.
And our Islands are a very special place.
We must reach out to our funding partners. They are stakeholders in all we do, and despite what has occurred over the past few years, we must rebuild those bridges with the banks and investors and rating agencies to rebuild relationships that have been severed.
They are our partners, and we must draw them closer to us, not push them away. They are waiting to hear from us, it is but for us to reach out and draw them in. The future is not the past. The future is what we build, together. And we must engage our nation's capital in everything we do. We are a constitutional democracy, and under our constitution Congress is the stakeholder above all stakeholders.
None should ever forget that it is Article Four of the U.S. Constitution that governs our sovereign relationship, and that constitution gives to the U.S. Congress primary responsibility for our welfare, come hell or high water, or storms from the heavens.
Congress must do more with us than it has in the past, and we must engage more with Congress. In the wake of this unmatched level of devastation, it is time that Congress takes its responsibilities seriously and create a Committee on the Territories. There is no substitute for that relationship. We are citizens of the United States, every bit entitled to the fulfillment of the rights and duties established in that Constitution as if we lived—as each of us could freely choose—in Florida or Georgia or Texas.
We must have members of Congress focused on our interests. Consider that in the midst of our devastation, Congress has offered little or nothing of real consideration to assist us.
The Secretary of the Interior made headlines doing nothing more than allowing us to use money we were already due to receive.
It is particularly important that we engage this issue now, not some time down the line.
Congress is about to consider tax reform, and it is critical that we be more than just a fleeting consideration in those negotiations. Those negotiations and that proposed legislation has perhaps a greater impact on us than on any group of taxpayers or interest group, yet we have no army of lobbyists looking to serve our interests. This might seem too deep in the weeds for those still digging out and seeking to assure that there is a tarp over their head, but consider this: the doubling of the Earned Income Tax Credit and the child tax credit that has been proposed by the White House and Congressional leaders would cost our general fund tens of millions of dollars a year.
We stand at the cornerstone of our future. It can be a future as bright as our skies and as shimmering as our waters. Building our path forward must start now, even as we are still digging out. I was reminded of this by the beautiful rainbow that graced the sky after Irma passed. It was a reminder that the brightest days follow the storms. Today—not tomorrow, or next month, or next year—we must begin to think about our next steps forward, as individuals, as families and as a community, to build that bright future.
Editor's note: Angel E. Dawson Jr. is the former commissioner of finance and executive director of the Virgin Islands Public Finance Authority.