The planned demolition of the Tutu Hi-Rise housing community has left many residents with mixed emotions, and while some have said that their families have been there for decades and they have nowhere to go, many are more worried about the lack of options they've been given for relocation.
The projects were badly damaged earlier this month by hurricane Irma, with some buildings sustaining structural damage and others taking on heavy water. Residents in the community Thursday said that while many of the concrete walls have held up, windows on many of the sides were blown in, leaving rooms exposed within the units. Trash is overflowing around the two dumpsters within the community, and many residents have continued to play cleanup.
"The government has given us very little help, " said one resident, who asked to be referred to as "King Rasta." "Mostly, it's just people here that are doing all of the work, and that's why it's taking so long. Imagine, if the government came in and helped, how much faster this would all go."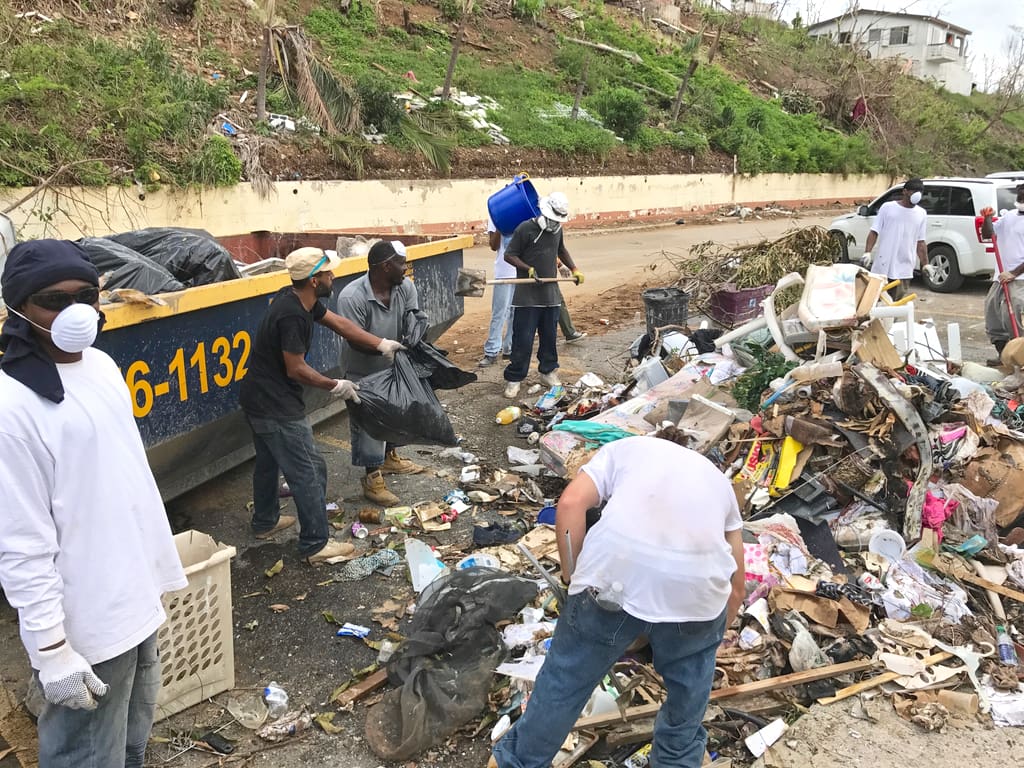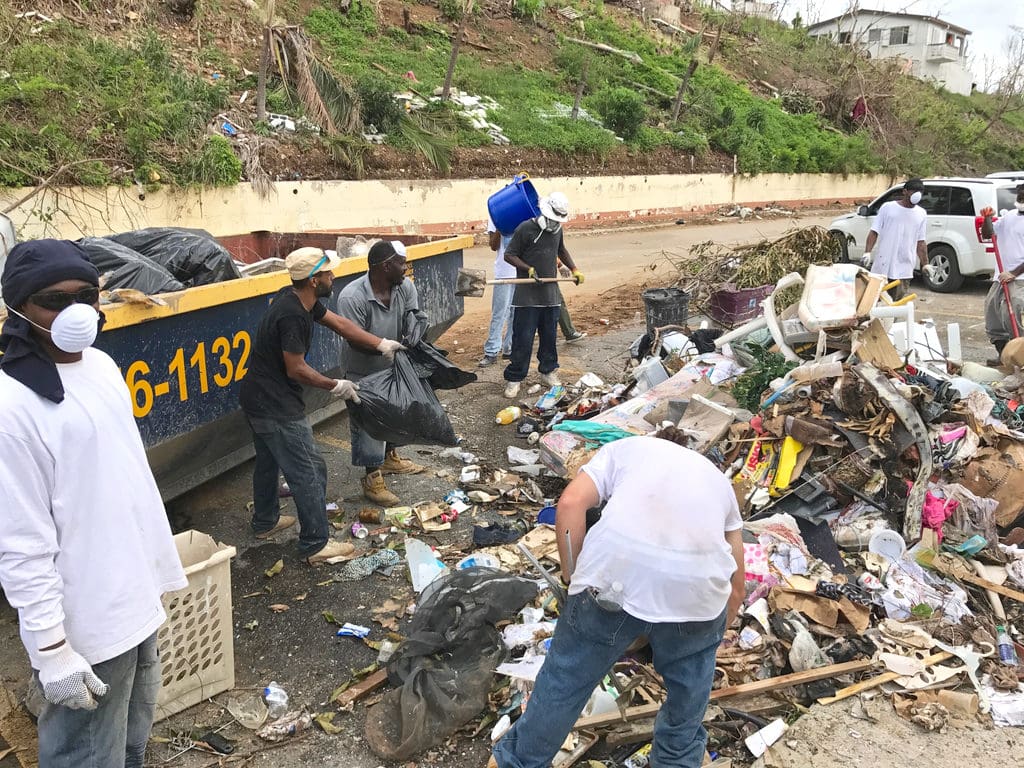 King, as his friends called him, said he is aware that there are plans to demolish the community, which has been home to more than 200 locals. Some families have relocated, but a number remain, and King said that they don't plan to leave until they are given a solid plan from the government about where they're going to go.
Looking around the facility, there were signs of life everywhere. One resident, who asked to be referred to as John, was outside fixing his car, while others cleaned. There was laundry hanging outside some units, and enough families walking around cars or driving through, that King and his friends said that the government could simply rebuild and retain those in the community who really wanted to be there.
John, while working, looked up and said the same thing, and pointed out that his building, a more recent turnkey addition, held up fine. There's water and debris around, but the cleanup process is slow and as time goes on, conditions will improve, he said. John added that he thinks the government is doing more than others, but did agree that rebuilding was the best option, especially since for many, moving to a rival housing community – which has been one of the options residents have been given – could mean ending up on the wrong side of ongoing turf wars that could put families in more danger.
Residents have complained about the lack of amenities, such as running water, but John said the other side of the story is that overflowing pipes in some units after Irma started to turn the community into a swamp that attracted swarms of mosquitoes. Residents have to be more patient while the government works to rebuild, he said.
"Things are going to get better," he said. "I mean, we've heard that the government plans to condemn the buildings, but as far as I can see, they haven't found anywhere else for us to go. That would have to happen first. I can understand some of the older buildings coming down, but they can't force us to go without finding us a home."
But there is more of a plan in place than residents think, according to V.I. Housing Authority Executive Director Robert Graham.
After noon Thursday, Graham and his tech staff were operating out of a makeshift office at Oswald Harris Court, where they were trying to get an internet or phone connection. For the past few days, Graham said he and his team have been trying to contact or locate each of the 282 families living in Tutu Hi-Rise and then assign them to other housing as soon as possible.
Graham's goal is to get that process complete within the next 10 days, and without internet or phone, he and his staff have continued to knock on doors to see who they could find. Yes, the entire housing community is coming down, he said, but there are solid options in place and a plan to replace Tutu Hi-Rise with an affordable, mixed income housing community that is less dense and better designed. Residents will have to leave during that process – about two years after demolition, design and construction – but afterward, everyone can come back if they choose to.
In the meantime, Graham said he had been given the go ahead Thursday to give Tutu residents Housing Choice vouchers that would allow them to live "anywhere they want."
"If you say Bovoni is a rival housing community and you don't want to live there, then you can choose somewhere else," Graham said. "And if they don't want to go to any other housing community, they have the option to use a Housing Choice voucher and live in a private unit, or they may choose to go to the states."
Graham explained that a number of families receiving housing assistance live in private units owned by landlords working with the program. At this point, Graham said the office is still assessing how many of those landlords have vacant units or have sustained damage, but will help the Tutu residents locate one who will take a voucher.
Graham said he expects about half the families remaining in Tutu Hi-Rise will opt to move to another housing community on island, while the other half will opt to use a voucher. About 100 of the 282 residents are senior citizens who also may head to Lucinda Millin or the new Sugar Estate complex behind the hospital, he added.
"We are working everyday, with several people, to contact the families to see where they would want to go," Graham said. "Some of the families may also want to go to the states, so they can take their vouchers with them as well. But all will have a place to come back to in a revitalized Tutu."
Flipping through plans Thursday, Graham showed the before and after pictures of the Louis E. Brown housing project, which he has been turned into an "attractive, affordable" community that now has a waiting list of more than 700 people for less than 200 units.
Tutu Hi-Rise, he added, was built in the early 1970's and has taken the impacts of now four major storms, while retaining infrastructure – such as an overloaded electrical system – that do not meet the needs of its modern day residents. Buildings are dense, congested, there is no parking and a poor waste disposal system, Graham said.
New units can have everything from outside, enclosed disposals to solar panels.
"We can build affordable houses that are attractive, that are designed to scale, that are less dense, and more safe," he said. "We can build houses that people take pride in, and admire the design. People are afraid, I understand, and there will always be a fear, but I think that will be replaced when we can say, 'here is what we are going to do.' It's difficult to let go, but we can change their minds when we show them what we're going to replace it with."