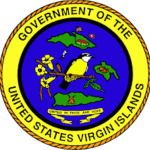 Water and Power Authority (WAPA): Line crews continue to repair infrastructure of electrical lines and posts. To date, the hospital and airport feeders are energized; WAPA continues to plant poles continue in Frederiksted to energize the area from Hannah's Rest to the Frederiksted Post Office. WAPA also continues to work towards providing water to residents on the western end of St. Croix.
Virgin Islands Next Generation Network (viNGN): 15 new hotspots are slated to be available by Friday, Sept. 29 – Wi-Fi at the Points of Distribution (PODS) and shelters are a priority.
Virgin Island Police Department (VIPD): The VIPD continues to provide crowd control at stores, banks and gas stations. The Henry E. Rohlsen Airport and the University of the Virgin Islands (UVI) have received barricades from the VIPD.
Superior Courts: Courts are now open from 12:30-4 p.m., on Mondays, Wednesdays and Fridays; Mondays and Fridays are advisor rights; Wednesdays are for arraignments/domestic violence.
Internal Revenue Bureau (IRB): IRB will be open for services beginning on Monday, Oct. 1.
USVI Department of Health (DOH): DOH will be providing all clinical services beginning next week, 11:30 a.m. to 3:30 p.m. (Monday through Friday); Immunizations will be provided Monday through Thursday).
University of the Virgin Islands (UVI): Anyone in need of information may call the following numbers: Business Office: 692-4199; Security Office: 692-4155; Main Line: 778-1620, ext. 4444.
UVI's President Dr. David Hall will hold a meeting at the St. Croix Campus on Friday, Sept. 29, for faculty and staff at 1 p.m. in the cafeterium. President Hall will also hold a meeting with UVI students on St. Croix, at 3 p.m., also on Friday, Sept. 29, in the cafeterium.
FEMA: The agency will be providing disaster assistance registration from 11:30 a.m. to 5 p.m. at the King Christian Hotel, located in downtown Christiansted. This service is only for individuals who have not registered online or by phone.
V.I. Housing Authority (VIHA): To assist with the water shortage, the VIHA is working to provide water trucks to the various housing communities, managed by the authority on St. Croix.
Virgin Islands Emergency Management Agency (VITEMA): In the recovery aftermath of Hurricanes Irma and Maria, VITEMA continues its 24-hour operation in facilitating the U.S.V.I.'s government agencies collaboration efforts with local and federal partners.