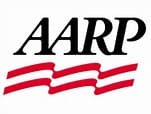 AARP Virgin Islands is holding a Relief Items Supply Drive for victims of Hurricane Irma for the islands of St. Thomas and St. John. Items to be collected include those for personal hygiene care as well as for protection from the contraction of Zika and dengue viruses. Suggested items include: Hair comb and/or brush, flip-flops (all sizes), hand sanitizer, lotion, moisturizing cream, plain T-shirts for men and women, shampoo, soap, sports-type water bottles, disinfectant wipes, toothbrush, toothpaste, towels, off-mosquito repellent, adult incontinence pads such as Depends or Poise for male and female (all sizes), food replacement drinks such as Ensure or Boost, first aid kit, Benadryl Cream or Calamine Lotion, rubbing alcohol and Fix-a-flat.
Items must be dropped off at the AARP Virgin Islands State Office on St. Croix located at the Sunny Isles Annex adjacent to the V.I. WAPA Office. The deadline to donate items is 5 p.m., Wednesday, Sept. 20.
All AARP Members and members of the community of the island of St. Croix are asked to donate and participate in the drive. The list of supplies is posted on the AARP Virgin Islands Facebook page: facebook.com/aarpvi.
For more information, send an e-mail message to viaarp@aarp.org