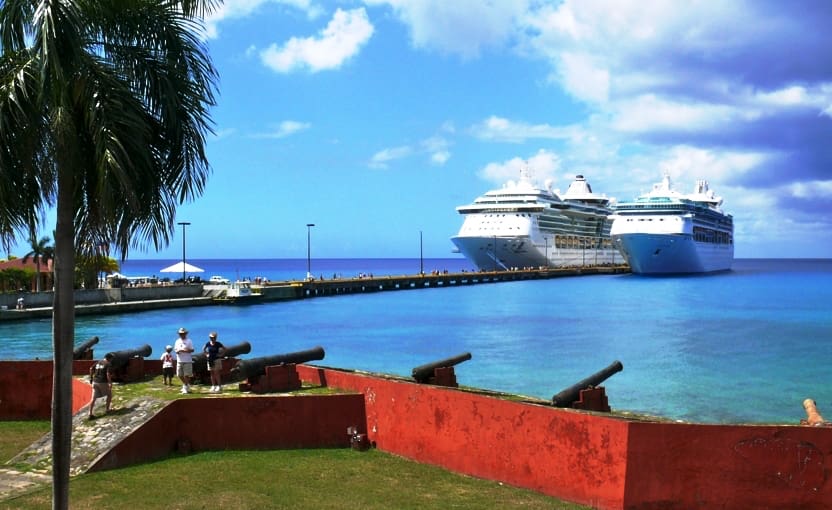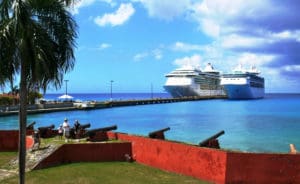 St. Croix should prepare for a big increase in cruise ship visits, Gov. Kenneth Mapp said at his daily Hurricane Irma recovery update Thursday.
"A number of ships will be coming one behind the other," Mapp said.
"These are cruise ships previously scheduled for St. Thomas, but also St. Martin" and other places that were hard hit by the storm, Mapp said.
Ships cannot go to those locations now, "So St. Croix becomes the beneficiary of other ports not being available," the governor said.
In related news, the V.I. Department of Tourism announced Thursday that the Royal Caribbean ship MS Adventure of the Seas will dock Sunday at the Ann E. Abramson pier in Frederiksted.
Commissioner of Tourism Beverly Nicholson-Doty said in a news release that St. Croix escaped the worst of Hurricane Irma and despite initial power outages, the island is now ready and poised to welcome visitors, as hotels and visitor attractions are up and running.
She said awareness of St. Croix is critically important and the Department of Tourism's sales and marketing teams are already strategically positioning St. Croix in the marketplace.
"St. Croix will lead our tourism positioning for the foreseeable future. We have already started to shift our marketing strategy to focus on St. Croix, while we rebuild St. Thomas and St. John," the commissioner said.
She said the much-needed injection of economic activity from visitors to St. Croix, together with activity from relief workers and construction, will ultimately help St. Thomas and St. John rebound and recover sustainably.
"Tourism is an important industry for us in the U.S. Virgin Islands and we are depending on the resilience of tourism and of our people to revitalize our economy and support our residents across both districts," Nicholson-Doty said.
Passengers on MS Adventure of the Seas will visit St. Croix from 8 a.m. to 5 p.m.