Gov. Kenneth Mapp appeared agitated as he began a news conference Wednesday to discuss the territory's recovery effort from Hurricane Irma; saying that some recovery efforts were not going as they should and some residents were complaining more than helping; but his overall report was positive.
He said he saw "the commodities in place" for the relief effort but that those resources were not being distributed in a timely and logical fashion.
He specifically pointed out that residents at distribution centers, after a lengthy wait in line, were given two meals and one liter of water.
"What if they have five people at home?" he asked.
He said he has ordered that everyone in line be given a case of meals (14 meals in a case) and a case of water, so, they would not have to return the next day to get in line. He said he did not see the territory running out of the supplies, but if the territory did, he would personally call President Donald Trump.
William Vogel, coordinator for FEMA Region 2, also spoke at the press conference at Government House on St. Croix. He said that he believed that reports on social media concerning robbery and violence on St. John were "embellished." He said agents interviewing residents on the island received no reports of criminal incidents.
Just in case, however, the Virgin Islands Police Department will receive help soon. Mapp said that the first of a contingent of New York state troopers will arrive Saturday. The full contingent will include 27 troopers.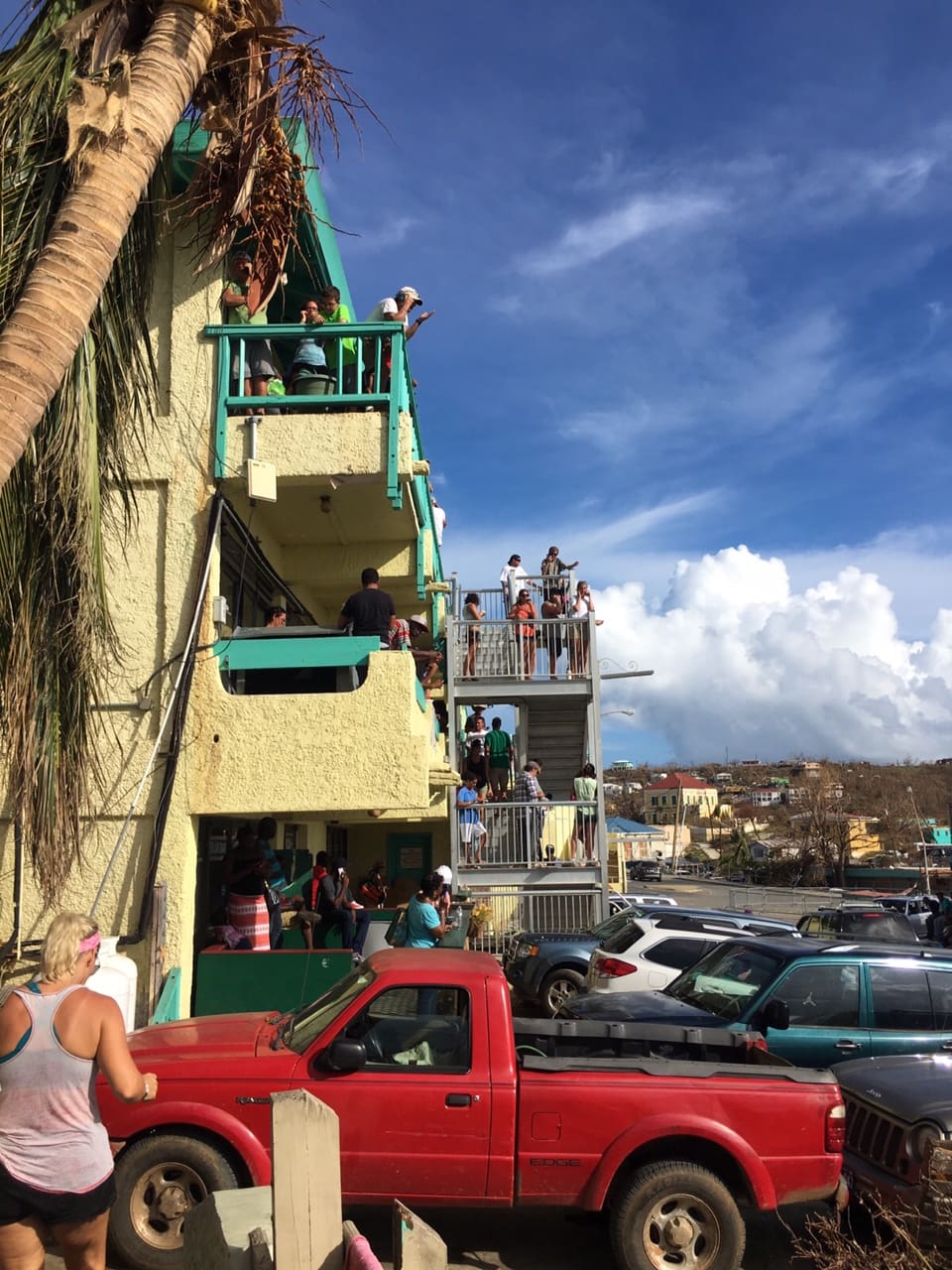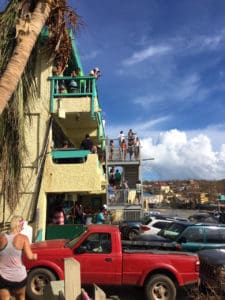 The Virgin Islands government is also negotiating for the deployment of 240 military police officers in the territory. They may come from Kentucky and Alabama or all from North Carolina.
Also coming to the territory to help with relief efforts are NBA star Tim Duncan and Michael Bloomberg, former mayor of New York City. Mapp said he will greet both men on Thursday morning. He said both men were both immensely supportive in the recovery effort.
Mapp reported that American and Delta will restart airline service on Saturday.
Communication is still a problem for many residents. Mapp said that wireless "hot spots" have been established for them. Two are on St. John – the Port Authority offices in Cruz Bay near the Boulon Center and tennis courts and at Guy Benjamin School in Coral Bay. On St. Thomas they are at Emile Griffith field in Charlotte Amalie, at the Tutu Fire station, Havensight Mall, Red Hook adjacent to the Eudora Kean Gymnasium and at Kirwan Terrace.
Mapp did not have a date for when postal service will return to the islands but said he would push the federal government to get a date soon.
Although St. Croix was not impacted with the devastation that Irma brought St. Thomas and St. John, Mapp said many of the residents were affected there – roofs damaged, residents losing work, businesses closed and inability to obtain medication – and he would ask for the federal government to extend disaster relief to it also.
Mapp extend sympathy to the family Water and Power Authority lineman Jason Julius, who lost his life Tuesday night on St. Thomas while working on the recovery effort. He said Julius should "be held up as a hero."
Catherine Hendry, commissioner of Labor, was at the press conference too. She said the Department of Labor office on St. Thomas had been "severely damaged" and all business had been moved to St. Croix and unemployment checks should be mailed out Friday. She said, "We are gearing back up."
Vogel said relief resources were flowing in smoothly. He added that presently, "There is no problem with food, fuel or water."
Mapp said he was meeting with members of the Senate on Saturday to assess the status of the recovery. He said the recovery was going to be a long hard process and "nobody has a magic wand."
He suggested that those people who were dissatisfied with the recovery effort and the reimplementation of public services pursue a way to get up to the states where they could get all those services immediately.
The government has established a website for those who wish to donate to the recovery effort—usvirecovery.org. Mapp said he was appointing a hurricane recovery task force Friday to oversee how those funds are spent.
The curfew on St. John and St. Thomas, which has been 6 p.m. until noon will be off from 10 a.m. until 6 p.m. on Thursday.