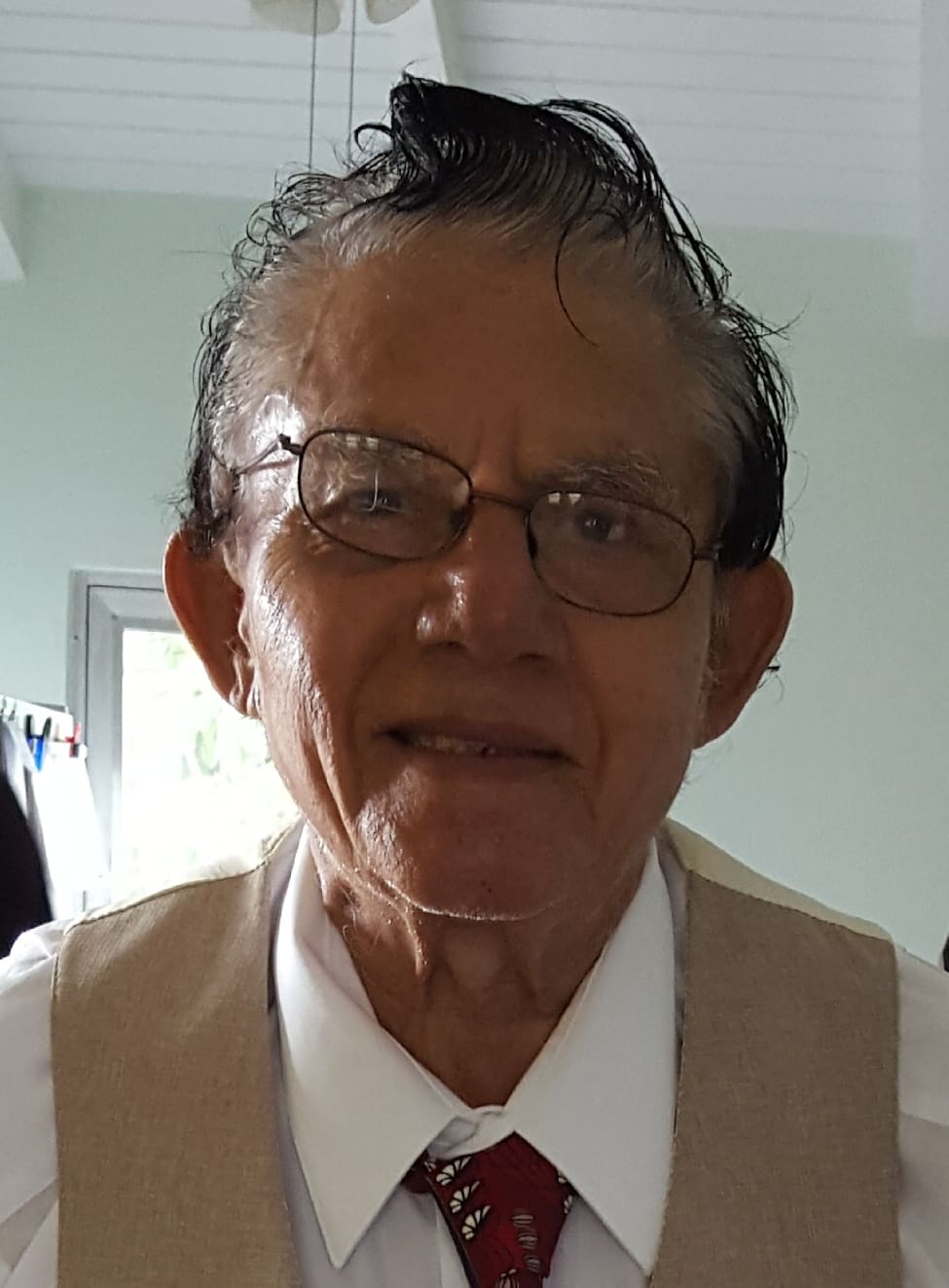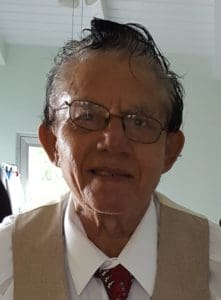 Agapito Ramos Sr., also known as "Gapo," of 20-20 Market Street, Christiansted, St. Croix, died on Saturday, Sept. 9. He was 77 years old.
He was preceded in death by his father, Carlos Ramos; mother, Eustaquia Ramos Rivera; ex-wife, Dominga Ramos Rivera; daughter, Yolanda "Yoli" Laurent Ramos; sister, Nereida Garcia; brother, Fernando Rivera; and brother-in-law, Angel L. Gomez.
He is survived by his daughters: Carmen Navarro and Paulina "Lina" Croskey; son, Agapito "Papo" Ramos Jr.; grandchildren: Javier Navarro, Conrad S. Laurent "CJ," Keemar E. H. Croskey, Kiyoshi E. H Croskey, Allan Agapito Ramos and Bryan Agapito Ramos, Precious Lace Laurent, Christabelle Ramos, Gladys E. Ramos and Sarai Aroche (Ramos); great-grandchildren: Uzzielo Yener Aroche, Lioni Lesziel Aroche and Anais Isabelle Adams; daughter-in-law, Rosario Del Pilar Cavero; sons-in-law, Ruben Navarro and Rameek H. Croskey; sisters: Andrea Gomez and Angelita Orengo; and brothers: Carlos Ramos, Eulogio Ramos and Francisco Ramos.
He is also survived by sisters-in-law: Candida Ramos, Rosa Rivera and Zulma Ramos; brothers-in-law: Adriel Garcia and Isaias Orengo; nieces: Marybeth Gomez, Ana L. Gomez, Juanita Gomez, Anita Gomez, Mariela Garcia, Marisol Garcia, Zolymar Garcia, Ana M. Javier, Rosa Soto Ramos "Rosita," Maria Nieves, Maricela Rivera, Elena Ramos, Linda Ramos and Mindy Ramos; nephews: Carlos Ramos Jr., Roberto Ramos, Miguel Ramos, Angel L. Gomez Jr., Isaias Orengo Jr., Fernando Rivera, Jorge Rivera and Ricardo Ramos; as well as other family members too numerous to mention.
Visitations will be held at 10 a.m. on Thursday, Sept. 14, at Schuster's Crematorium LLC located at No. 139 Castle Coakley, off Hess Road. A memorial service will be held at a later date.