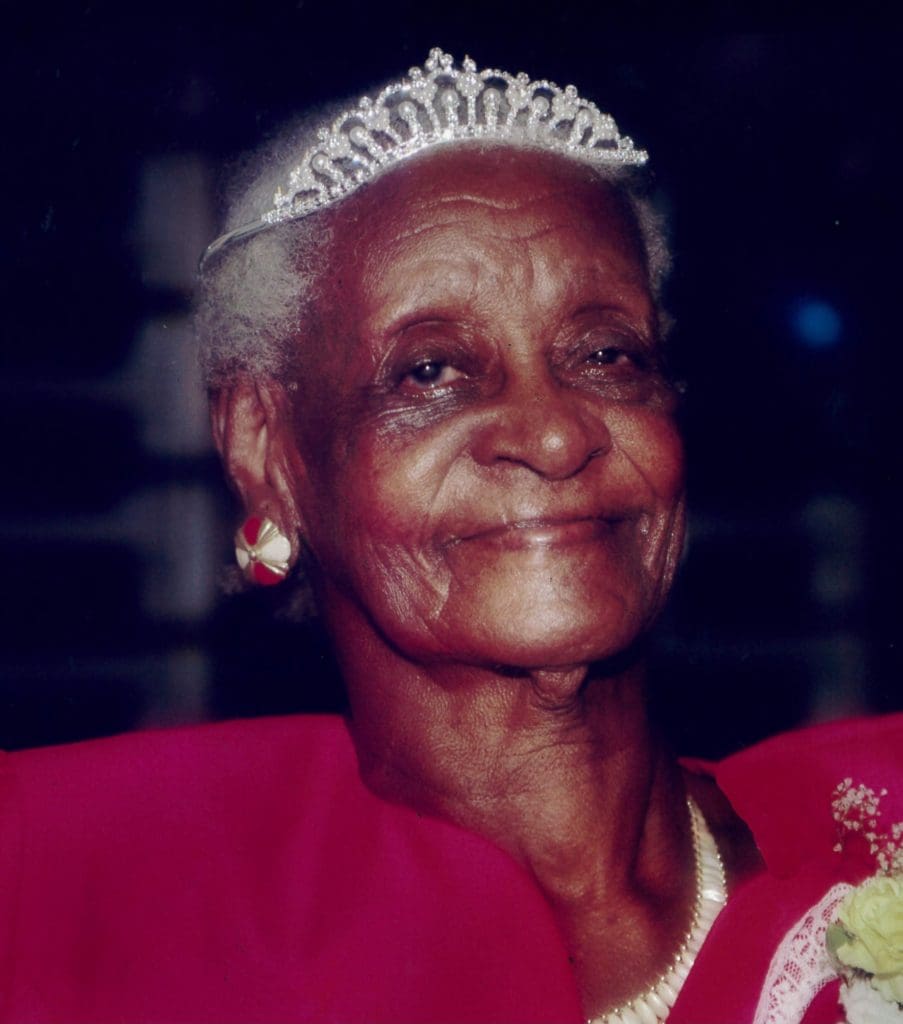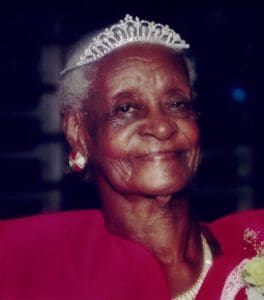 Zephrine Antonia Thomas, also known as "Mama," of Flambouyant Gardens died on Wednesday, Aug. 30. She was 111 years old.
She was preceded in death by her daughters: Angela Moses and Rosie John.
She is survived by her sons: Lloyd Daley and Lennox Daley (aka Ted); grandchildren: Skeffington Anthony, Alvin Thomas, Augustus LeBruin, Desmond Anthony, Allan Anthony, Avril Barker, Jeffrey George, Ramona Henry-Semper, Augustine Williams Jr., Timothy Daley, Thomas E. Daley, Lloyd A. Daley, Ted Daley and Aretha Daley; daughters-in-law: Elizabeth Mueller and Hephelia Daley; and granddaughters-in-law: Catherine Thomas, Josette Anthony, Janelle Daley, Margaret Allahar and Camilla Roach.
She is also survived by grandson-in-law, Dorrill Semper Jr.; and great-grandchildren: Tawanna, Carvin, Keenan, Kenyatta, Khalila, Deshuana, Rashawn, Chenoa, Novalee, Lynnesse, Marley, Joshua, Kylah, Illia, Creighton, Kareem, Asia, Kenya, Malique, Ysatis, Tmae, Tae, Imani, Asia, Armanie, Timeshka, Alex, Jahkisha, Jahzmine, Terique, Anna, Isabella Jahnoi, T'shon, Kavon, Terry and Tevon.
Other survivors include great-great-grandchildren: Tashern, Catalia, Cailen,Kamryn, Keeden, Mekylah, Nemaia, Aliya, Temonet, Natasha, Aaliyah and Empress; special family and friends: Jeanine Garcia, Rita Delsol, Mr. and Mrs. Olga Romain, Catherine Prince, Violet Damidaux, Lynette Daley, Fred Brown, Ann Wiekel, Theophilus George (Cockey), the management, staff and friends of Flambouyant Gardens; as well as other relatives and friends too numerous to mention.
The viewing will take place at 9:30 a.m. and the funeral service at 10:30 a.m., Friday, Sept. 15, at St. Patrick's Catholic Church. Interment will follow at Kingshill Cemetery.