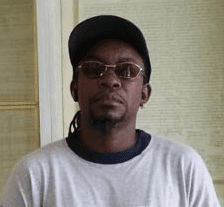 Lonnie C. Burton died on Sunday, Aug. 27.
He is survived by his mother, Magaret Burton; sisters: Sandra Pemberton, Wendy Burton- Smith, Cheryl Parris and Renee Burton-Gloade; brothers: Pedro "Ricky" Prentice and Wesley Burton; nieces: Tameshia Prentice and Nialah Pemberton; nephews: T'Shaun Parris and Jahleed Parris; aunts: Anita Saddler, Lorna Saddler and Christine Springette; uncles: Donald Burton, Henry "Castro" Saddler and William Freeman; and brothers-in-law: Alston Smith, Samuel Gloade and Vernon Parris.
He is also survived by special brothers: Kelvin Noel, Ramon Rivera Jose and Elias Bodley; cousins and other relatives: Melissa Liburd, Seymour Liburd, Junior Saddler, Myrna Saddler, Sean Springette, Niang Saddler, Khariff Saddler, Rene Saddler, Craig Saddler, Karen saddler, Michelle Freeman, Lexy Freeman, Shaunie Freeman, Hillroy Burton and Japheth Wilson; friends: Andrew "Cane Man" (Fla.) and Jean Toussaint (Fla.);. As well as other relatives and friends too numerous to mention.
A viewing will begin at 10 a.m. followed by a funeral service at 11 a.m. on Saturday, Sept. 23, at James Memorial Funeral Chapel. Interment will be at Kingshill Cemetery.