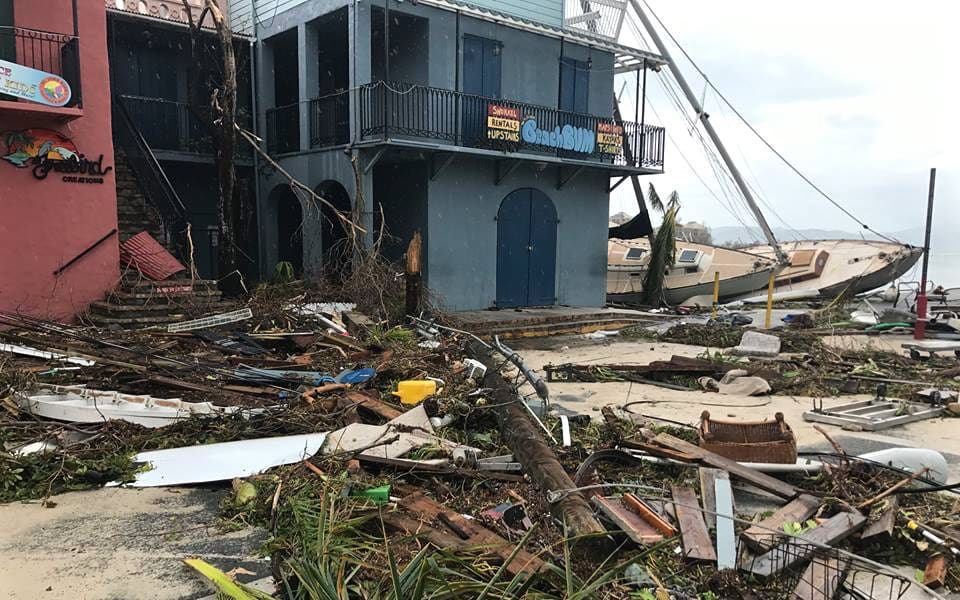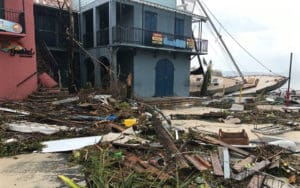 Cut off from the worl by the shattering impact of Hurricane Irma, Coral Bay residents were pitching in, working together to hold on.
In a Friday afternoon interview, Delegate to Congress Stacey Plaskett told MSNBC News St.John had been "obliterated" by the storm.
Source reporter Amy Roberts lives in the Coral Bay area and was able to get a cell phone call out Friday afternoon, the first word out since the storm hit Wednesday. Reception was difficult and she was interrupted periodically by the sound of helicopters flying overhead to land nearby – but that was a good thing. The helicopters were bringing help – water, food and other desperately emergency supplies.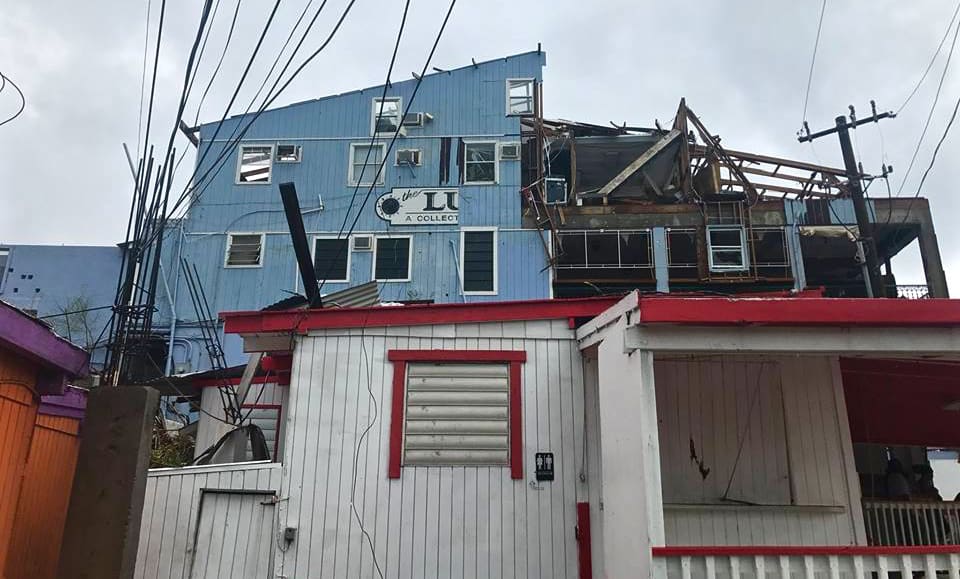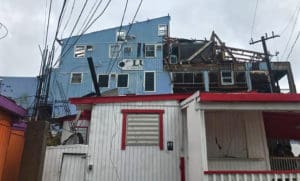 While the Calabash Bloom Housing Project appeared to have survived with little damage, that was not true of Coral Bay itself, where she estimated half the houses had been either destroyed or damaged.
The Coral Bay Fire Station was destroyed, and firefighters had to flee the building as it came down around them, Roberts said.
The town's emergency shelter had been damaged and the number of people seeking haven outstripped the supplies available.
"They're out of cots. People are sleeping on the tables," Roberts said, calling for donations of beds and bedding.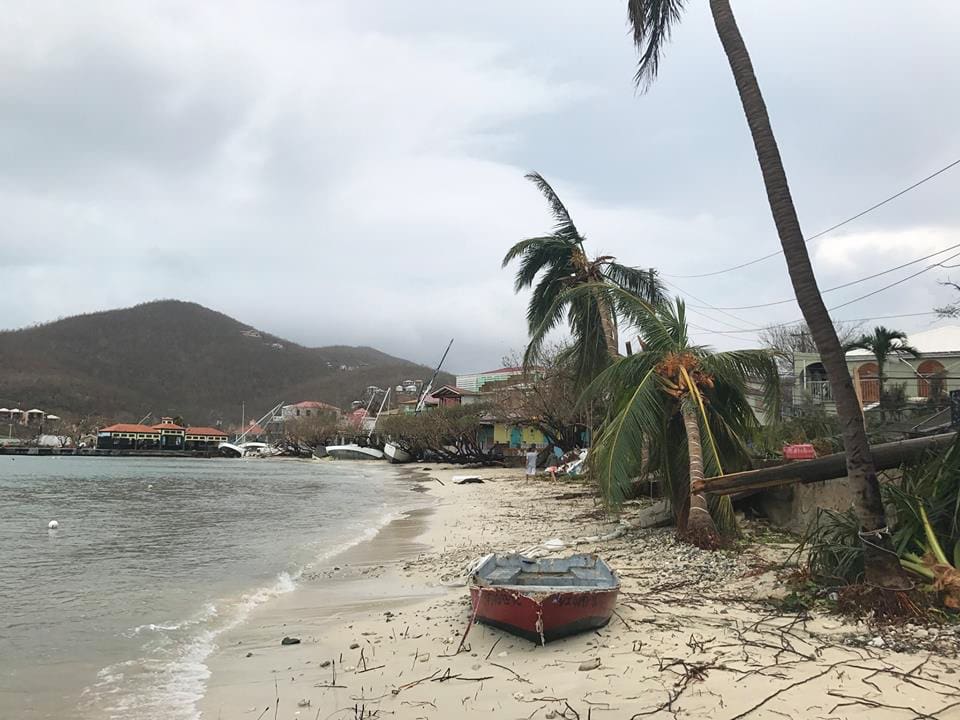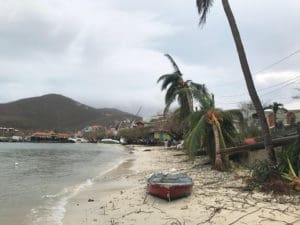 Coral Bay restaurants 420 and Dog House have been feeding the people in the shelter, she said.
Many others have been destroyed, including local landmarks Shipwreck Landing and Pickles. Skinny Legs is damaged but reportedly still standing.
The Coral Bay fire station lost part of its roof, and the Coral Bay police substation was flooded, but was still able to provide some emergency power from its generator.
The Emmaus Morvavian Church lost its roof but is still standing. Three out of the five buildings of the Guy Benjamin School "are gone," she added.
No one was known to have been killed in the storm Wednesday, she said, although some were injured. Roads were impassable after the storm but were reopened Friday, allowing private drivers to take some of the injured to Cruz Bay.
The shelter was being run by one Red Cross staffer and four local volunteers. As people came in, they have been "deputized" if they seemed competent and given jobs to do.
Most of the 15 police officers on hand are stationed on St. John but live on St. Thomas. Three of them, Roberts said, have learned that they lost their homes and were unable to get any information about how their families are or even where they are.