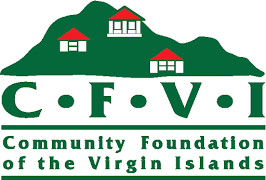 Delegate to Congress Stacey Plaskett is sharing the following information about the recent fund setup by The Community Foundation of the Virgin Islands to help Virgin Islanders recover from Hurricane Irma:
"The Community Foundation of the Virgin Islands (CFVI) has started the Fund for the Virgin Islands. The purpose of this fund is to provide monies for critical needs in the Virgin Islands.
"Please make donations through PayPal using the following link: http://cfvi.net/donate/donate-fund.php. Please add "Fund for the VI" or "FFVI" into the description/memo line. Once the office is back in running order, donations will be accepted in the form of a check, cash and over the telephone are also an option.
"Should you prefer to make a donation directly and not through PayPal, please e-mail katrinb@cfvi.net or call on 340-201-0299 to discuss. Note that 100 percent of the proceeds will go directly to the cause. No fees will be assessed. CFVI will update you through social media on how these funds are being used and distributed.
"We are providing this information at the request of so many who are asking for ways to be supportive of the recovery efforts.
"Please note that the Community Foundation of the Virgin Islands (CFVI) has existed for more than 25 years and is a 501 (c)3 organization. We thank you for your support."