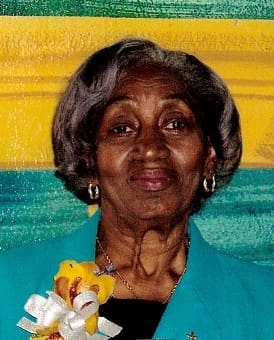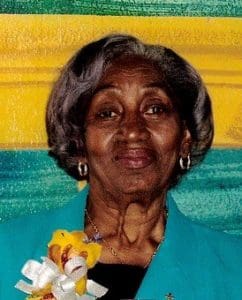 Gertrude Hargreaves-Felix of Little Princesse, Christiansted, died Aug. 24. She was 87 years old.
She was preceded in death by her son, Ejnar A. Adams Jr.
She is survived by her daughters: Anadia T. Andrews and Joycelyn M. Adams; sons: Kenneth A. Felix, Vernon G. Hargreaves and Dale B. Hargreaves; grandchildren: Anadia M Adams, Sherrie Edwards, Verdell Grace, Tonia and Kenesia Felix, Carina, Vernon III and Chanelle Hargreaves; sisters: Irene Fredericks and Nalja Gumbs; brothers: Josecito Fredericks, Lionel Joshua and Raymond Williams; nieces: Helen Copeman, Merle Hendricks, Barbara Turner, Valerie Daniel, Juanita Fredericks, Jenefa Fredericks, Robin Lewis, Judith Niles and Juliet Smith; nephews: Abraham Fredericks, Michael Fredericks, Winston Todman, Ray Iles and Curtis Gerard; sisters-in-law: Wilma Fredericks and Mercy Fredericks; and other relatives and friends too numerous to mention.
A viewing will take place at 10 a.m. followed by a funeral service at 10:30 a.m., Wednesday, Sept. 13, at Holy Cross Catholic Church. Interment will be at Kingshill Cemetery.