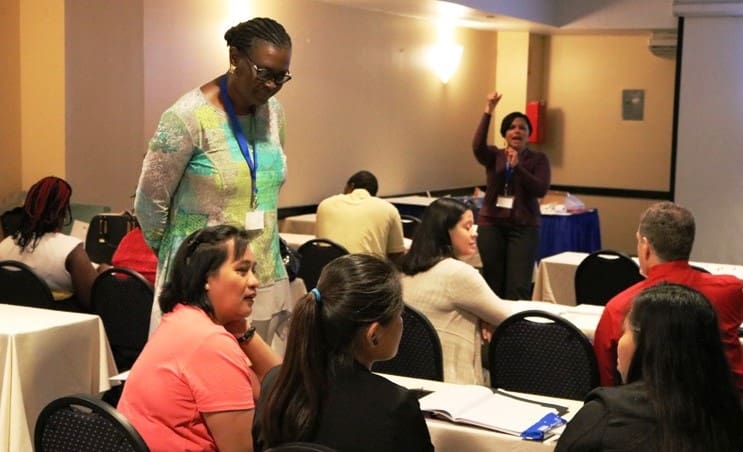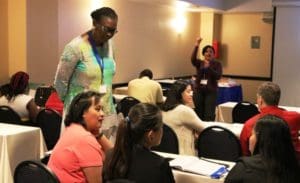 For six consecutive days, teaching and paraprofessional staff on St. Croix have been rigorously engaged in gaining new skills and instructional techniques from their peers as they look forward to the start of the 2017-18 school year by the Virgin Islands Department of Education.
The intensive training conducted primarily for new teachers and paraprofessionals at the Divi Carina Bay Resort was dubbed the "Transformational Teaching and Learning Academy" and was divided into two similar sessions of three days each. The first session was held Aug. 21 -23, while the second picked up Aug. 24-26.
The Learning Academy was designed by Ericilda Herman, the Professional Development (PD) program manager for the St. Croix school district. She led the educational discussions and set the pace for six successful days of thorough teaching preparation.
Although conducted mainly for new instructional staff, some returning teachers were recommended to participate by their principals, according to Herman.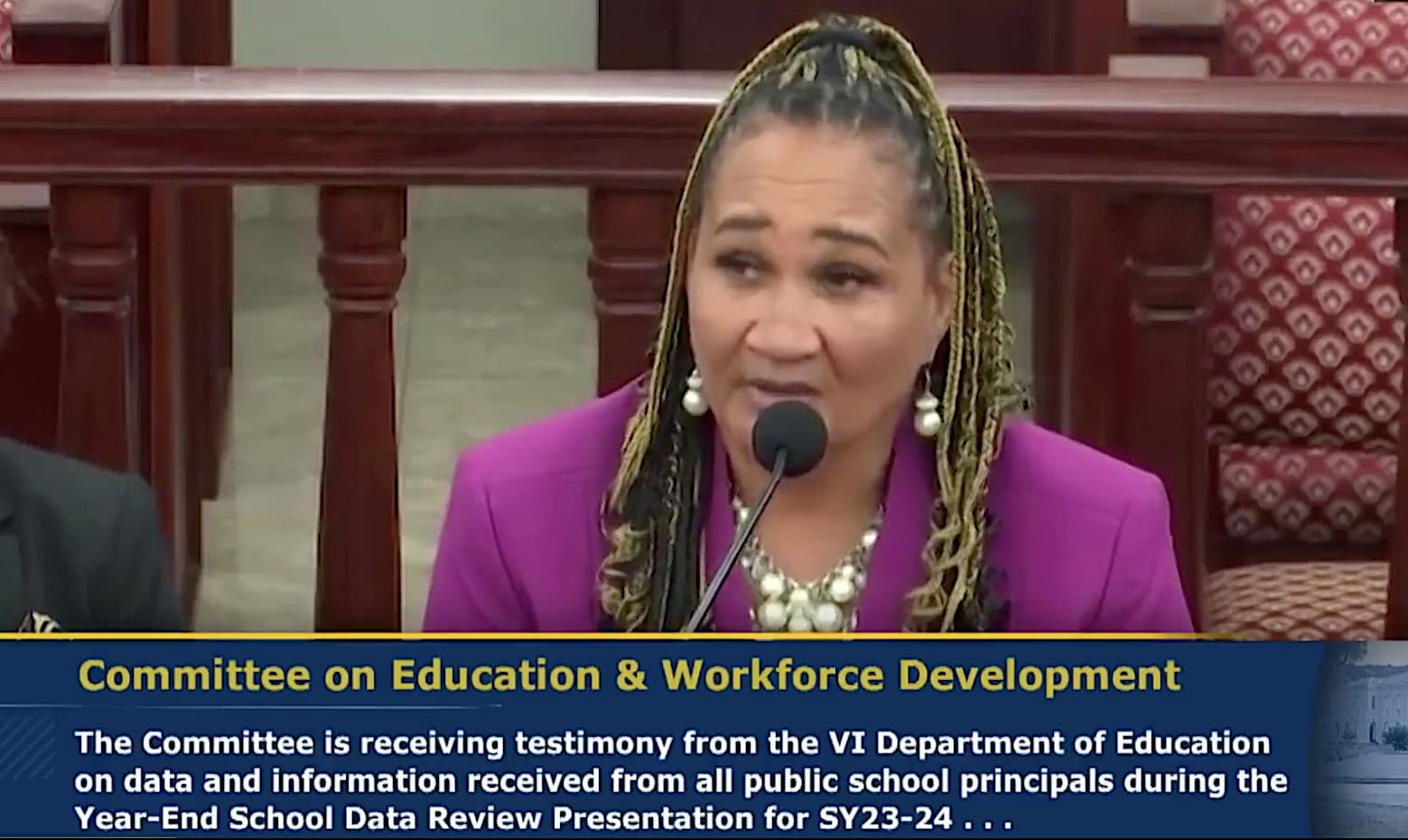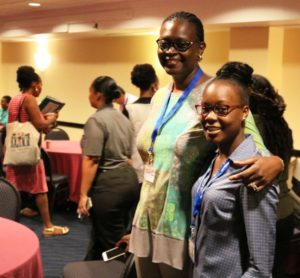 "About 80 teachers and about 30 paraprofessionals participated in the Academy," she said. "We had new – like brand new hires. We had teachers with zero to three years, and teachers who were identified by their principals who needed additional support. We had many teachers who needed assistance in classroom management.
The purpose of the whole academy was to make sure that the participants can delve into the best practices – that they are able to have the basics needed to be prepared for the classroom and how to effectively develop a lesson plan, for example," said Herman.
In noting the importance of the Academy, she said, "Even though new hires have gone to college, a lot of the pedagogy that they have is all theory, so they learn a lot about how possibly to apply it, but they are not quite sure how to implement what they have learned or if what they have learned is applicable. Also, we have noticed that there are some gaps in between what the teachers learn and what is expected of them. So, to fill those gaps between knowledge and expectation we have decided to organize this Academy so that we could have an opportunity for teachers to learn how to implement what is expected of them."
Presenters at the Academy were all professionals in St. Croix's public- school system. Herman heralded that the purpose of having only local district presenters was to allow teachers to see where their safety net lies and how they may approach, for example, subject coordinators, district directors, program managers and school administrators for assistance.
"We also get to showcase the fact that in our district there is untapped talent that educators are not bringing to the table because they are not sure how to tap into it and how to use it," Herman said.
The program manager summed up by saying that the sessions were energetic and successful as each culminated in a graduation ceremony.
"We had a great time. We held raffles. They were so appreciative that we got embraced and hugs as they left. They delved deep and they worked very hard," said Herman.
At the end of each three-day Academy, the teachers and paraprofessionals made presentations.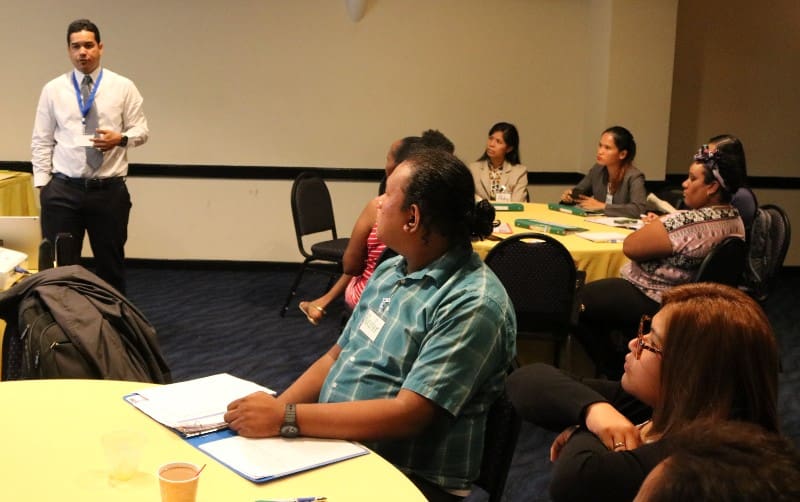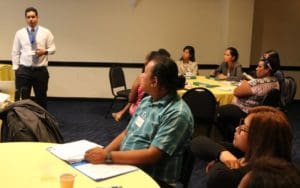 Presenter and School District Elementary Programs Coordinator Jeselle Cruse-Peters said the teachers and paraprofessionals, "were eager and they actively participated. Everybody was so involved in all the activities. In their presentations, they did a great job infusing and demonstrating all the information gathered. Not only did they learn new things, but they also portrayed how to apply it."
Other presenters and some of their topics were:
Paulina Corskey, literacy coach and elementary grade teacher, who gave a thunder talk on Reflective Practices;
Jose Perez, ESL coordinator, who spoke on ESL Strategies in the Mainstream Classroom;
Dr. Saul Santiago, district director of data and assessments who gave a thunder talk on SBAC Targets and CCSS;
Aisha Williams, PBIS coach, who presented on Classrooms Strategies and Modifications for Responding to Problem Behavior;
Ericilda Herman, PD program manager, who gave a thunder talk on Flipped Classroom Model/Edivate Assignment;
Nichole Samuel-Miller, EES program manager, who spoke on Professional Growth Planning; Christina;
Gus Vargras of Simplex Learning, who presented on Introduction to GoPlans;
Paulette Edwards, retired elementary grade teacher, who talked on Effective Use of Instructional Time; and
Sommer Sibilly-Brown, Farm-2-School Program manager, who gave a presentation on Cultivating Your Mind.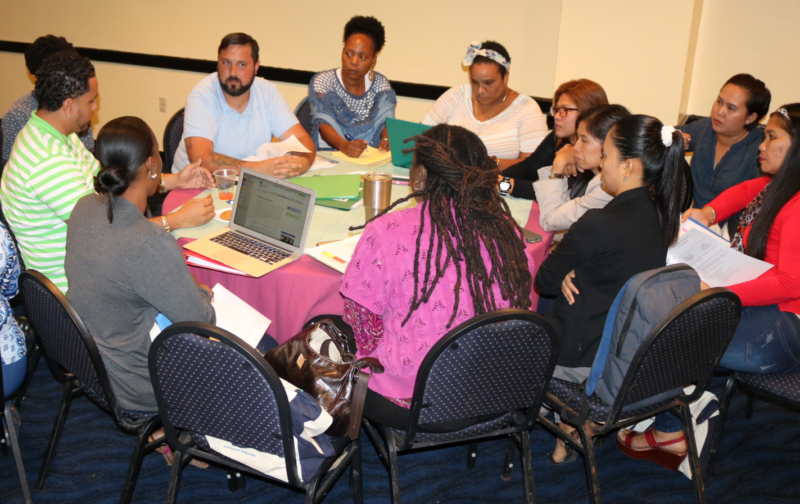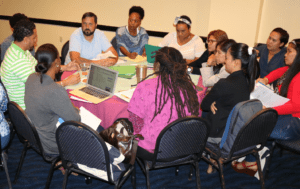 Deputy Superintendent Faith George-Boone, representing the school district's Superintendent's Office, commended the Learning Academy organizers. "It was so important that they incorporated a lot of collaboration with their fellow teachers and also made sure that the administrators were kept in the loop.
"We definitely applaud the utilization of the content coordinators as well as Dr. Santiago and Ms. Herman in the instructional process because we want them to be successful at the planning portion for the lessons. But we also want them to make sure that the students are engaged in their learning and find success. Then we will expect great things when we are doing the Smarter Balanced assessment and as students get ready for college and careers from elementary straight through," said Deputy Superintendent George-Boone.
Herman recognized Shedine Howitt, a new student to St. Croix's public school system, for volunteering to work at the registration table as well as for putting together all 150 binders and bags for the Academy. "She was awesome," Herman said.