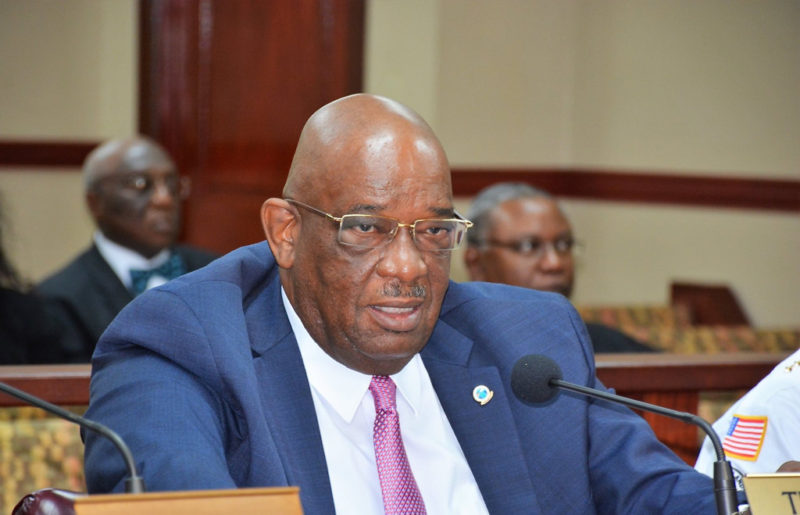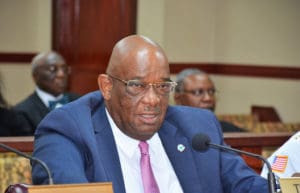 V.I. Police Commissioner Delroy Richards Sr. and Crime Stoppers chairperson Laurie Dunton announced Thursday that there has been a significant increase in the reward fund for the capture of the individual or individuals for murder of the Serieux family.Brisa Max Holdings VI, in St. Thomas, added $50,000 to the existing Crime Stoppers reward for information leading to the arrest of the individual or individuals responsible for the murders of Lyana Serieux and her sons, Jordan and Jeremiah.
The total reward fund now stands at $74,000.
Richards said he still has a heavy heart over the case, and again extend his deepest sympathy and prayers to the family.
"We will find you," the commissioner said about the perpetrators. "We will leave no stones unturned until complete closure in this heinous act."
The commissioner thanked the businesses, civic, organizations who have contributed to monetary reward fund and the entire community for their support and leads in the case.
Laurie Dunton of Crime Stoppers VI reminded the community "When you ignore something, you empower it!"
"The residents of the Virgin Islands will no longer stand by helplessly and thereby empower the criminals that impact our families," she said. "Virgin Islanders are standing as one and will no longer tolerate murderers, rapists, drug traffickers, and corruption that plagues our communities."
Richards asked anyone with information leading to an arrest to call Crime Stoppers USVI at 1-800-222-8477, the Criminal Investigations Bureau Tip-Line, 340-778-4950, or the bureau at 340-778-2211.