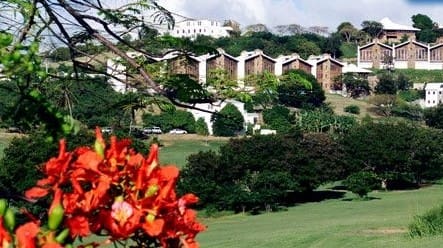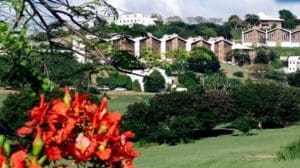 This fall, the University of the Virgin Islands (UVI) will launch the public phase of "Campaign for UVI," the first comprehensive fundraising campaign that the university has ever undertaken. Through this $25 million campaign, it will raise funds in three areas: Promote Excellence in Teaching; Facilities and Infrastructure; and Campus Programs. The campaign's theme is "Creating Legacy."
The Campaign for UVI will launch at 5:30 p.m. on Tuesday, Aug. 29, at the Reichhold Center for the Arts on St. Thomas, during the Business After Hours Season Launch Party. The campaign will kick-off on St. Croix at 4:30 p.m. on Wednesday, Sept. 13, at a reception on the Albert A. Sheen Campus. The silent phase of the campaign was launched in 2010 and to date has raised $17.5 million.
"I am determined to see the University of the Virgin Islands become the best and most effective institution of higher education it can possibly be," said UVI President David Hall. "Our purpose is to become a major center for academic excellence, an even more vital force for economic growth, and a catalyst for improving the quality of life for residents across the territory."
Over the next year the community is encouraged to support UVI through financial donations and pledges that support many areas at UVI that include:
Endowed Professorships and Chairs
Merit and Need-based Scholarships and Grants
The St. Croix Multi-Purpose Center
The Etelman Planetarium
The Athletic Program
The Honors Program
The Reichhold Center for the Arts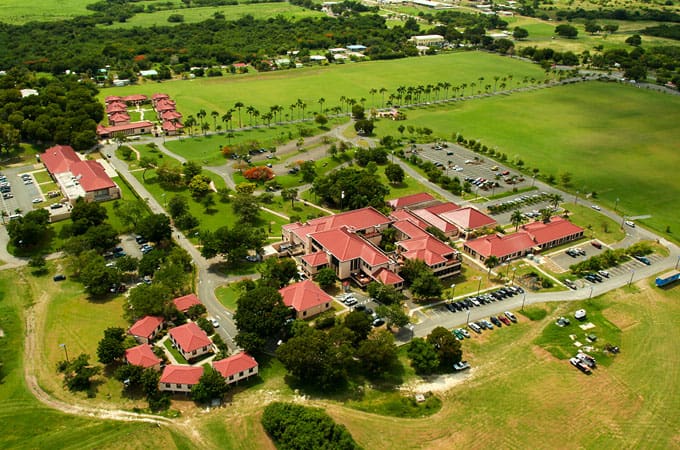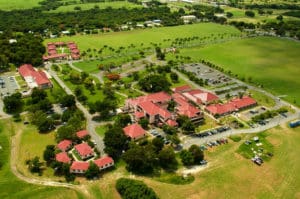 Angel Dawson and Dr. Alfred O. Heath, the campaign co-chairs, have made a commitment to lead this effort. "Education is a way to light some of the darkness that is in our community at this time," said Dawson. "I really would like to appeal to you to provide whatever you can personally and influence your friends, relatives and business associates to do likewise because it is a very important investment in this community."
"I have seen the university grow, since it opened its doors in 1962," said Heath. "As a former trustee and current member of its development committee, I fully embrace the spirit of the Campaign for UVI."
The campaign germinates from the university's current strategic plan, "Pathways to Greatness 2012-2017." The strategic plan has one overreaching goal: to make UVI a corner stone of academic excellence and unparalleled operational effectiveness while enhancing the significant economic contribution UVI currently makes to the U.S. Virgin Islands and the Caribbean region.
The Pathways to Greatness has six core areas:
Academic Quality and Excellence
Student Development and Success
Community Engagement and Globalization
Ensuring a Modern and Safe University Environment
Organizational and Human Development
Financial Sustainability and Growth
Recent UVI graduate Sheresia Gumbs encourages the community to support UVI. "I came to UVI as a different person and left stronger, more efficient and smarter," she said. "I am proud of who I am, and I know it is only the beginning for me."
"I am excited because of what I learned at UVI, what I have gathered and I am excited to share that with the world," said Gumbs, who graduated with a Bachelor of Arts in Mathematics in 2017. "Giving to UVI is important so that people like me can get that opportunity to become that better person that they need to be."
"I need you to create a legacy by going beyond your usual support and partnering with us both as a volunteer and a donor," President Hall said. "Together, we can strengthen UVI and create a more prosperous and thriving community."
"The main reason why this Capital Campaign is so important is that though we have an outstanding university already in the Virgin Islands, if we do not get to the next level – if we do not become a truly great university – then we cannot address the economic, social, political and other challenges that exist in the Virgin Islands," he said.
The Campaign for UVI is separate from the UVI's efforts to raise funds for the School of Medicine. To learn about and support the Campaign for UVI, visit www.uvi.edu. Call (340) 693-1040 to donate, pledge or for more information.