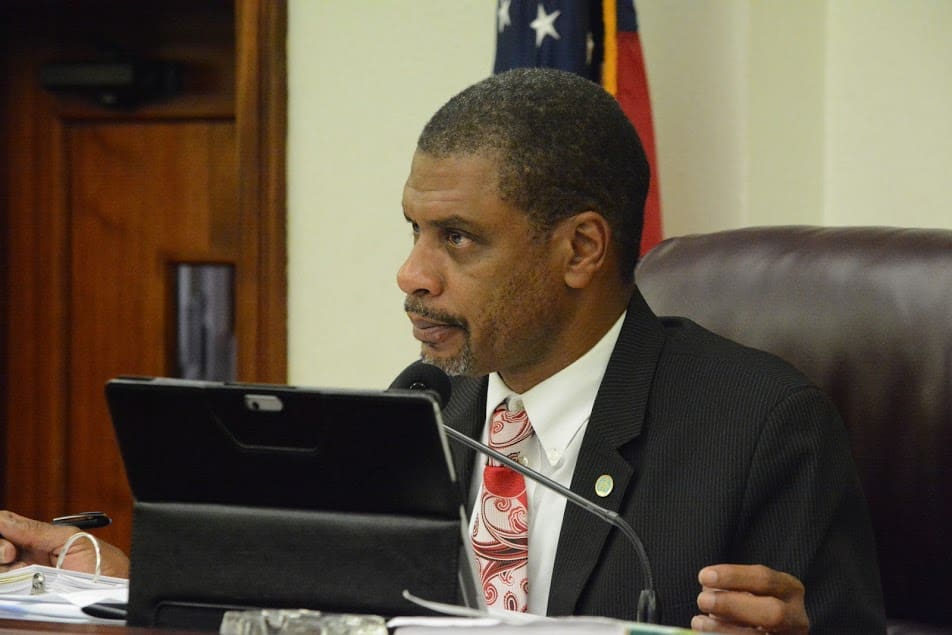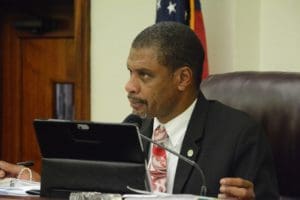 Valdamier Collens, executive director of the Public Finance Authority (PFA), was at the Senate Tuesday to talk about the authority's budget. Senators on the Committee of Finance seemed more interested in how agreements with Limetree Bay Terminals, Lonesome Dove Petroleum Company and Diageo USVI were working than in budget figures.
Committee Chair Senator Kurt A. Vialet was interested in the ongoing legal dispute between Diageo and the PFA, and also what the attorney general found out in his investigation in Diageo's use of a distillate in place of molasses. The Virgin Islands government subsidizes Diego purchasing molasses. Vialet said the only reason the use of the distillate came to light was because of a disgruntled employee. He said, "We want to make sure that did not happen again."
Collens said he was also interested in that outcome and would pursue the issue. About the other legal dispute, concerning $12 million, Collens said an agreement had been reached and it just needed to be written up.
Sen. Tregenza Roach said it was a "pet peeve" of his that Diageo had a "lucrative deal" with the Virgin Islands government but Diageo was not promoting the Virgin Islands. He said its rum bottles just said "A Caribbean rum" and nothing about being produced on St. Croix or in the Virgin Islands.
Senators also questioned whether Diageo was producing the correct "proof" gallons to allow the Virgin Islands government to receive the highest return in rum "carry over" funds.
Margaret Guarino, director of finance and administration, gave an update on Limetree which raised questions. She said that 758 persons were employed at the Limetree terminal, of which 670 are contractors and 88 are employees.
She was questioned if Limetree was satisfying its agreement to have 10 percent of its employees be local residents. She answered yes, but added that the 10 percent figure only pertained to full-time employees and not to contractors. No one collects figures on how many of the contractor employees are local residents.
Guarino fell under some criticism. She works for the PFA under a $380,000 contract and lives in New York. Some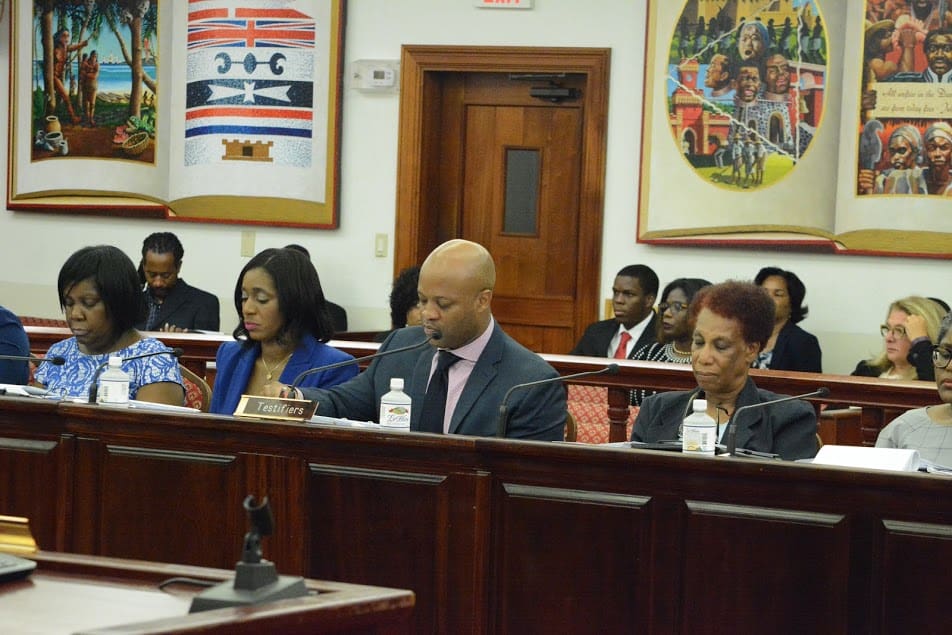 senators thought the contract, which does cover other services besides hers, was high and that the money could be better spent on local employees. Vialet said that local employees spend their money in the Virgin Islands and not in New York where Guirino lives. He told Guirino who said she had been looking for a home in the Virgin Islands, "We have plenty of homes for sale on St. Croix."
Speaking about Limetree, Guarino said the truck rack facility operation continues to be operational, offering commercial services to St. Croix fuel providers with a supply of regular/premium/ unleaded gasoline, ultra-low sulfur diesel, and jet fuel. She said truck quantities are at prices that are equal to or below retail.
Collens said, "We remain optimistic that the refinery will have a restart."
As of July 31, 2017, the terminal's total capacity for storage was 30 million barrels with 21 million barrels currently stored, according to Guarino's testimony.
Collens described Lonesome Dove "as basically oil wells across the country." He said some of them are valuable and the government, which took possession of them in a tax forfeiture case, often gets purchase offers. Senators asked why income from Lonesome Dove was only $700,000 when profit had been predicted to be $1 million annually. Collens said its profits depend on the price of oil. "When oil is high, profits will be high. Lonesome Dove paid the Virgin Islands Internal Revenue Bureau $500,000.
PFA did not have an approved budget to submit to the board. Its board of directors had not approved one yet. Testifiers, however, predicted its operating budget would be the same as last year, $6.5 million.
The Virgin Islands debt limit is $1 billion. According to PFA testimony, the debt obligation is now $733,376,744.
The PFA is a public corporation and autonomous governmental instrumentality operating on behalf of the government to aid the government in its fiscal duties; to raise capital for public projects; and to create programs and enter into contracts to support the financing needs of the government.
The PFA does not receive any funding from the General Fund.
Attending the hearing along with Vialet and Roach were Sens. Marvin Blyden, Neville A. James, Brian A. Smith, and Dwayne De Graff.