The Dukes of James Madison University opened their campaign in the Paradise Jam Summer Tour with victories over a pair of Canadian college basketball teams – the Brock University Badgers from St. Catharines, Ontario, and the Carelton Ravens, from Ottawa, Ontario.
JMU 67, Carelton 59



James Madison University outlasted the Carleton Ravens 67-59 Friday night in front of a small crowd at the UVI Sports and Fitness Center. The matchup was the fourth and final game in the exhibition series for the Ravens and the first for James Madison.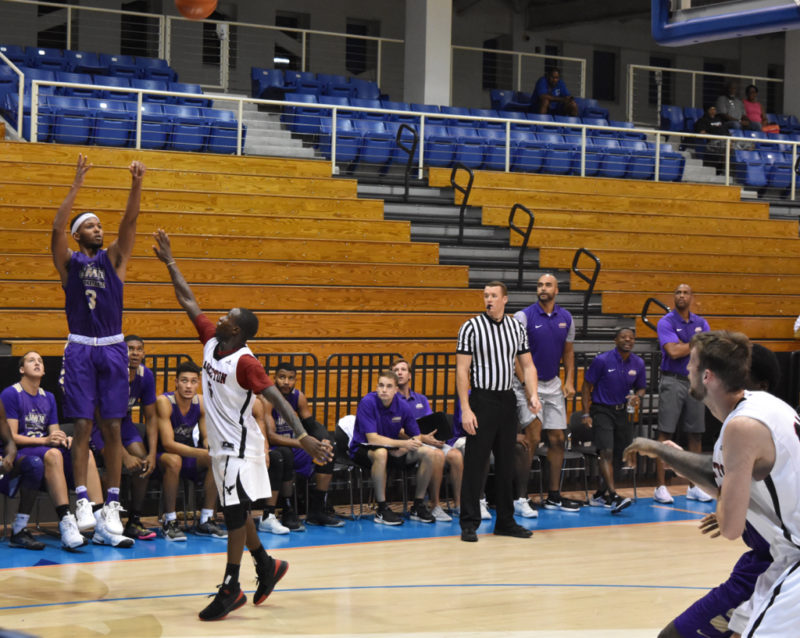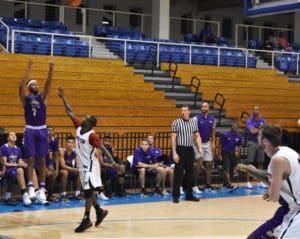 In his first collegiate action, JMU freshman guard Matt Lewis hit two timely three-point baskets and applied stingy defensive pressure that helped the Dukes take their first lead in the game with a little less than two minutes left – a lead they would not relinquish.
James Madison junior guard Stuckey Mosley's 17 points and eight rebounds led all players in both categories. Joey McLean added nine points for the Dukes.
The Ravens were led by Stanley Mayambo who tallied 15 points and five rebounds in only 21 minutes of play. Eman Owootoah, Eddie Ekiyor, and Cam Smythe added nine points each in the losing effort.
JMU 78, Brock 75
In the first of two consecutive games against the Brock Badgers Brock University in St. Catharines, Ontario. , the Dukes of James Madison University narrowly escaped with a 78-75 victory Sunday night at the UVI Sports and Fitness Center.
The Dukes came out firing behind Mosley's hot hand. His four first half three-point field goals paced the attack, and balanced play from his teammates helped the Dukes carry a 12-point lead into the locker room.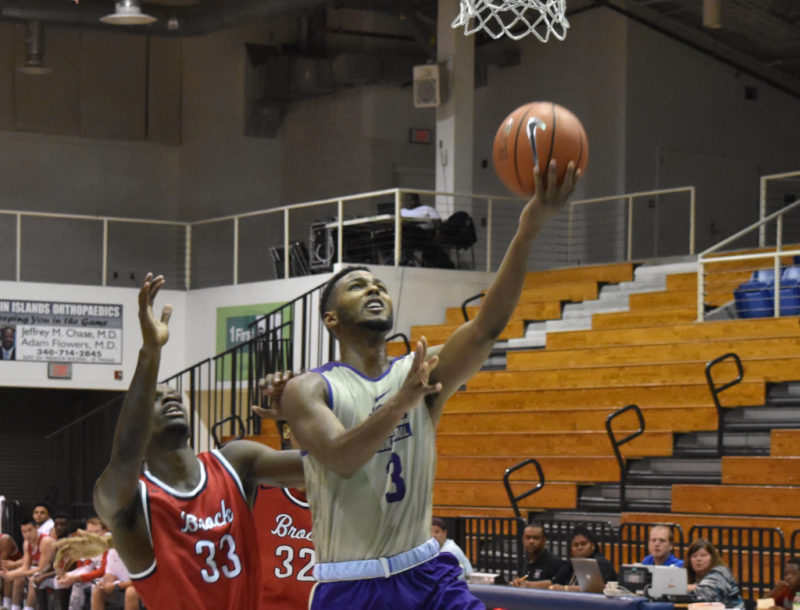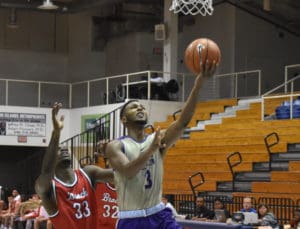 The Badgers' halftime adjustments paid off early after the break, as they harried the JMU guards into turnover that produced some easy baskets. Led by guard Dani Elgadi and forward Cassidy Ryan, Brock took a one-point lead with just under eight minutes to play.
It remained close until, with less than a minute to play, the JMU defense put a blanket on the Ravens. With two seconds left in the game, Brock inbounded the ball but failed to get a shot off as time expired.
Joey McLean and Stuckey Mosley both had 16 points in the win. Antanee Pinkard finished with 12 points, and Zach Jacobs added 11 points and 7 rebounds for the Dukes. Elgadi led the Badgers with 23 points and 10 rebounds in the loss.
The remaining games in the tour will be Monday and Wednesday evening. All games are scheduled 6 p.m. tipoffs. Games will be played at the UVI Sports and Fitness Center on the St. Thomas campus.
Tickets are $5 for adults and $3 for ages 12 and younger. More information is available by calling 340-693-1199, by contacting Wilberto Ramos at 340-693-1102, or by sending email to wilberto.ramos@uvi.edu.