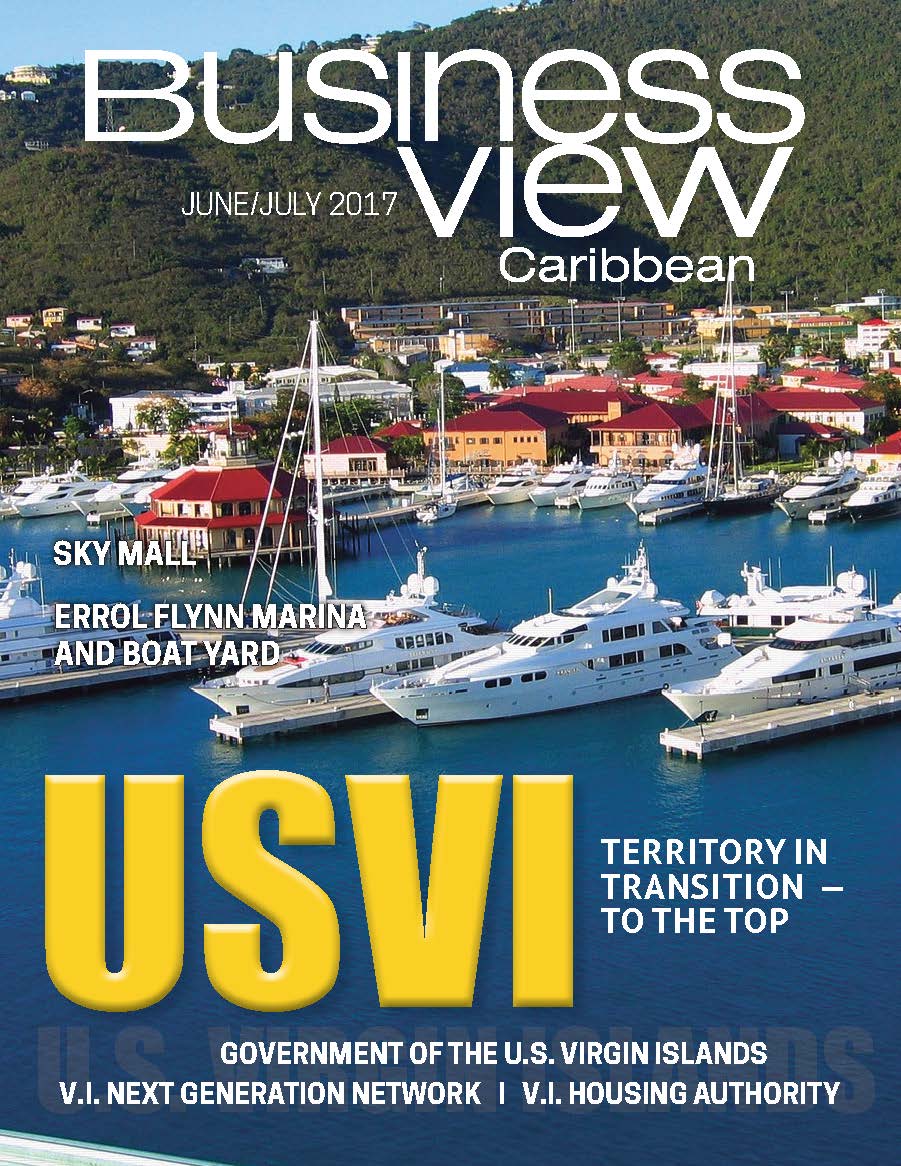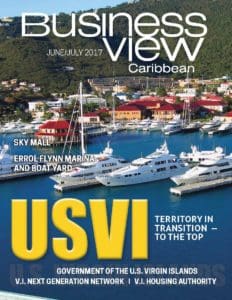 Dr. Mark McGibbon, CEO and president of Virgin Islands Next Generation Network (viNGN), recently discussed the company's commitment to the people of the U.S. Virgin Islands and viNGN's progress towards fiber delivery to homes and businesses throughout the territory in the recent June/July edition of Business View Magazine Caribbean. The featured article highlighted viNGN's work as a wholesale broadband Internet bandwidth provider that supplies bandwidth to the territory's local Internet Service Providers (ISPs), which in turn are now able to provide affordable high-speed Internet services to V.I. residences, businesses and government customers.
The featured article shares the benefits that the V.I. community now derives from the viNGN Broadband Network, which was made possible through the completion of four major grants from the nationwide Broadband Technology Opportunities Program, also known as BTOP.
USVI was the only applicant to qualify for and secure all four grants: State Broadband Data Development, Comprehensive Community Infrastructure, Public Computer Centers and Sustainable Broadband Adoption, which helped the territory to build the 100 percent fiber optic high speed network.
The magazine also highlights the contributions of viNGN staff members from the early days of implementation to today's network expansion efforts; the viNGN Board of Directors including Secretary Dr. Peter C. Schultz (who is a co-founder of fiber optic technology), viNGN Chairman and USVI Governor Kenneth Mapp, and viNGN Deputy Chairwoman Elizabeth Armstrong, as well as viNGN's ongoing commitment to the goal of facilitating high-speed, quality Internet service for all in the U.S. Virgin Islands.
Dr. McGibbon welcomed the coverage of viNGN by the business magazine. "We're very pleased to have an opportunity to increase our exposure and let more people know about the benefits viNGN is currently bringing to the territory, as well as the ongoing work that our dedicated team continues to do in the community," he said.
To read the entire article online, "Virgin Islands Next Generation Network — Connecting the VI to the World," go to Business View Magazine