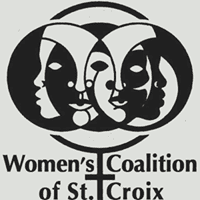 The Women's Coalition of St. Croix (WCSC) recently revised its mission statement. "To Support and Empower People Impacted by Violence," is now the organization's main objective in assisting the community.
"The needs of this community are our focus. When those needs change, so must we, in order to continue offering the programs and services needed to help us all thrive," said Clema S. Lewis, WCSC's executive director.
The new mission statement acknowledges the negative and constant effects of violence on the community and amplifies WCSC's commitment to offering assistance to those affected by it.
WCSC is also set to unveil the "SpotLight on Giving" campaign, featuring expressions of appreciation to individuals and businesses committed to peacebuilding in the community.
"We're really excited to bring attention to some of our partners over the years who support the end of violence and promote healthy relationships for all of us continuously," said Lewis.
"SpotLight on Giving" is an ongoing campaign, explained Lavonne Wise, WCSC's fundraising coordinator. "The honorees will be featured in groups of three with specially-designed print ads and e-mail blasts, with posts on our Web site and on our social networks. Also, a special donor appreciation event is being planned for the near future."
Showing appreciation to those who care and donate is always important to the organization. "Donors keep our doors open and our services available and free of charge, for victims, survivors and families in need, 24/7/365," said Carolyn Forno, WCSC's assistant director. "From the person donating items to our thrift stores, the person giving $25 through our holiday mailing to the business becoming a major sponsor for one our events… we want all of our donors and volunteers to know how grateful we are for their continued support."
Visit WCSC's Web site, wcstx.org for more information on the campaign and the confidential services the organization offers at no cost to victims and survivors. Call the 24-hour hotline, 773-9272, for crisis intervention services with trained volunteer victim advocates, who are available 365 days a year.