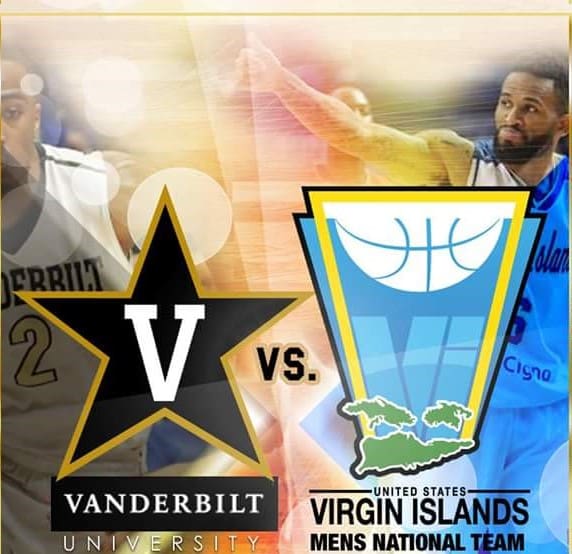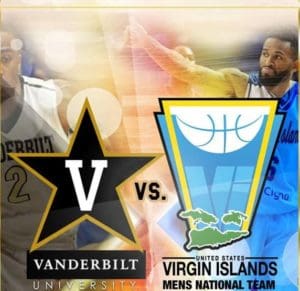 In preparation for the 2017 AmeriCup, the Virgin Islands Senior Men's National Basketball Team will host James Madison University (JMU) at 7 p.m., Wednesday, Aug. 23, at the University of the Virgin Islands.
The V.I. is coming off an 81-78 win over Vanderbilt and will be closing the Paradise Jam exhibition summer tour. It placed fifth in the last Centrobasket Tournament and is scheduled to take on Canada, Venezuela and Argentina in Bahia Blanca, Argentina. Argentina along with the next best finisher from the group will advance to the final four of the AmeriCup.
Web site: http://www.fiba.com/americup/2017
The admission for the game against James Madison is $5. Please come out and support your national team.
For more information, contact the Virgin Islands Basketball Federation at vibasket62@hotmail.com .
Results of USVI/Vanderbilt Game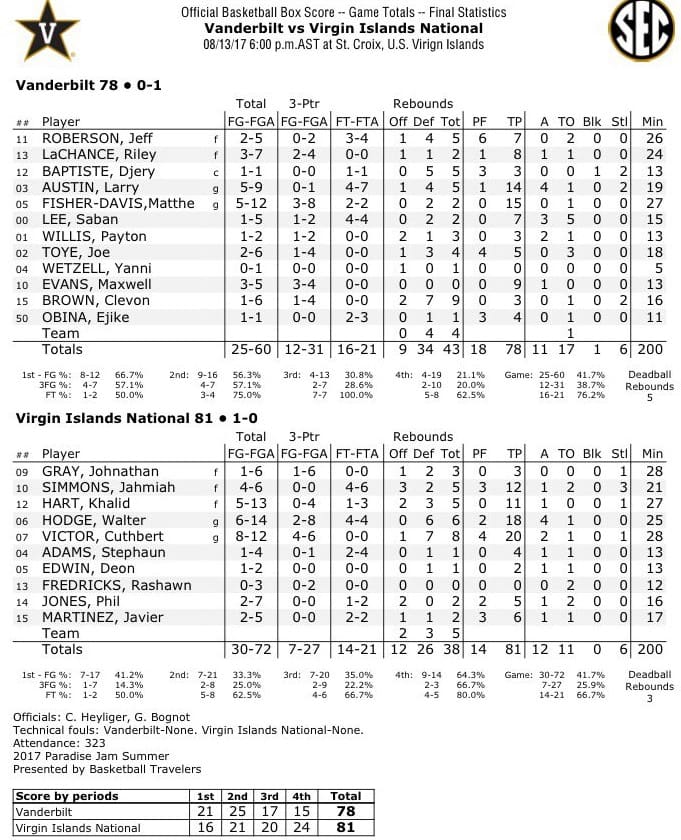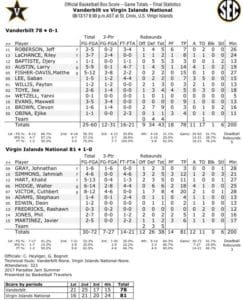 The U.S. Virgin Islands National Team used a late 14-0 run to claim an 81-78 exhibition victory over Vanderbilt on Sunday afternoon on St. Croix. The team, led by several former D1 college basketball players –such as former Florida star guard Walter Hodge, former Murray State All-OVC forward Cuthbert Victor, current North Texas guard Jahmiah Simmons, former Marist College star Khallid Hart, former Charlotte center Phil Jones and Cornell grad Johnathan Gray — were able to manage the deficit in the first half, and hot shooting by pressured Lee and his fellow Commodores into 10 turnovers as Vanderbilt held a 46-37 lead despite shooting 61 percent from the field.
Vanderbilt continued to lead in the third and were up 69-60 with less than seven minutes to go, but a pair of three-pointers by Victor sparked a 14-0 USVI run to lead 74-69. The Nationals shot 64.3 percent in the fourth while Vanderbilt continued to struggle, converting on just 4-of-19 attempts from the field and missing a few key free throws.
The Commodores rallied to tie the game at 78-78 with eight seconds when Toye dunked, but Hodge responded for the Nationals, hitting a 3 to go ahead with just 2.2 to go, and Fisher-Davis' shot to tie it rimmed out at the buzzer.
Victor led all scorers with 20 points after making 8-of-12 shots including 4-of-6 from 3. The 6'-5" 34-year-old, nicknamed the "Greek God" by the locals, also pulled down eight rebounds. Hodge added 18 points and four assists while Simmons scored 12 and registered a game-high three steals. Hart added 11 points and five boards as the USVI team notched its second.