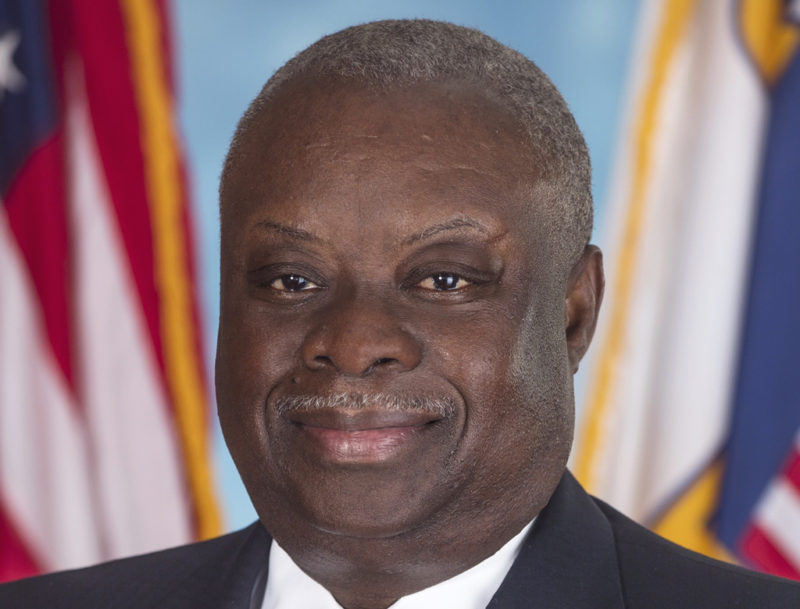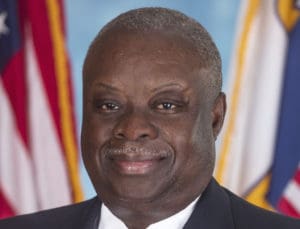 Health insurance for V.I. children and families will be expanded beginning Oct. 1 under the federal Child Health Insurance Program, Gov. Kenneth Mapp announced at a news conference Wednesday.
The Government House news conference was held to assure the public that the territory's schools will be safe and habitable when they open for the new year Sept. 5, but the health insurance news stole the thunder.
With the approval last week of a request to transfer oversight of the CHIP program from the local to the federal government, Mapp said all children in the territory who meet income guidelines – from birth to age 19 – will be eligible for health insurance supported by federal dollars. With the transfer, 91.5 percent of each child's medical costs will be paid for by the federal government, while 8.5 percent will be paid for by the local government.
Mapp said, income guidelines are set per person at $11,880, allowing more families to qualify for the program.
"Imagine a single mom raising three children in her household," Mapp said. "In this case, you would take the number of people in the household and multiply it by $11,880, which is $47,520. If the mom's income does not exceed that, then all three of her children qualify and she can place them under the federal Children's Health Insurance Program."
The same rule applies for government workers, who Mapp said can then switch their families over to CHIP, cut down on their Cigna health insurance coverage and take home the difference in pay.
"This is important as we talk about school readiness because both the commissioner of Education and the commissioner of Human Services are going to work to determine if the children coming into the schools, whether public or private, qualify for this benefit," Mapp said. "And we want to sign you up for this benefit."
Mapp said families or parents registering for other benefits through Human Services can also find out one-time if they are eligible.
"It's a one-stop qualification process," he said.
Education officials joined the governor at Wednesday's news conference to support a simple message: there's still work to be done, but come Sept. 5 students and staff will be able to head into clean, safe and "habitable" classrooms.
In the meantime, officials and Gov. Kenneth Mapp said the Education Department's maintenance team has employed a "three-pronged" strategy that goes immediately after basic repair issues, works proactively with the Army Corps of Engineers on ongoing capital projects and develops long-term solutions for issues ranging from structural facilities to structural deficiencies.
"We're not going to find the schools in perfect order when children arrive on Sept. 5," Mapp said. "But we are going to find them clean and ready to be habited by the students and professional staff."
Mapp added that he and Lieutenant Gov. Osbert Potter will tour public schools throughout the territory the week before they open to identify any outstanding major issues and determine how to address them.
Mapp added that about half of the $14.6 million in federal grant funds and bond proceeds set aside for summer maintenance is already "in the pipeline with work taking place in the public schools," along with another $1.75 million recently set aside by the Legislature.
Putting maintenance efforts into perspective by comparing the age and condition of several facilities, Mapp added that the youngest schools on St. Thomas – Bertha C. Boschulte Middle School, Yvonne Milliner-Bowsky Elementary and Lockhart Elementary – are 17 years-old, while St. Croix's youngest is the 25-year-old Educational Complex.
"We're still trying to use some of these older buildings, and some do require structural work, but we are going to be shoring up the safety and maintenance issues first so that learning can take place," he said, adding that older schools, such as Charlotte Amalie High School on St. Thomas, were built in the 1920's or 1950's and will take longer to fix.
Schools that are the "least prepared" in terms of maintenance are Sion Farm Elementary on St. Croix and Joseph Sibilly Elementary on St. Thomas, Mapp said.
Education Commissioner Sharon McCollum said Wednesday that in terms of specific projects, a series of air-conditioning units will be installed at Sion Farm Elementary, St. Croix Educational Complex and John H. Woodson Junior High, while fire suppression systems continue to be designed for all public schools throughout the territory. McCollum said alternatives, such as bull horns and radios for administrators, are in place for schools without working fire alarms.