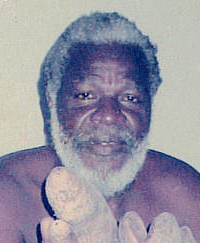 Rexford A. Lee Jr. of Estate Grove Place died on Aug. 2. He was 70 years old.
He is preceded in death by his parents: Ensina Matthew and Rexford Lee Sr.
He is survived by his wife. Andrea Lee; sisters: Doloris Bratwith-Wallace, Evalie James, Marion Lee Oriely and Marylyn Lee; brothers: Alphonso James and and Roosevelt Lee; niece, Radia James; special friend, Clifford Christian; as well as cousins and other relatives too numerous to mention.
As per request, Mr. Lee was cremated and memorial services or other notification will follow in the future. May he rest in peace.