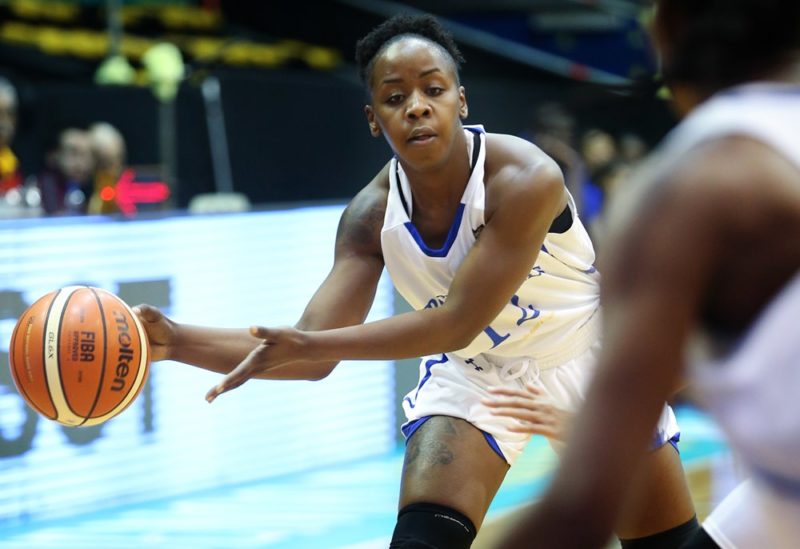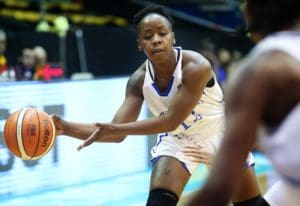 On Monday, Aug. 7, the Virgin Islands Senior Women AmeriCup team shocked the Americas today with a dominant win over 30th ranked Venezuela, 79-53, at the 2017 AmeriCup held in Buenos Aires, Argentina. The Virgin Islands rebounded from a subpar performance offensively by shooting at a high percentage from the field (53 percent) and beyond 3-point range (33 percent) while putting on a defensive clinic. Venezuela was held to just 29 percent from the field and 9 percent from deep.
Imani Tate was an offensive weapon with 26 points, seven rebounds, three steals and two assists. I'Tiana Taylor and Natalie Day contributed double doubles with 15 points and 11 rebounds coming from Taylor and 14 points and 14 rebounds from Day. Victoria Hamilton continues her mastery of Venezuela with 18 points on 9-of-10 shooting.
This was the first win in AmeriCup history for the Virgin Islands (1-1) ever. The Virgin Islands is set to take on 47th ranked Colombia at 1:35 p.m. tomorrow, Tuesday.
On Tuesday, Aug. 8, the Virgin Islands fell to Colombia, 70-63, on day three of the 2017 Women's AmeriCup Tournament held in Buenos Aires, Argentina.
Virgin Islands came out flat and couldn't make an open shot; therefore, it fell behind big, early in the game. Colombia took advantage and held a 47-19 lead before the V.I. women responded with tough physical defensive play to rally within four, 60-56, on a basket from I'tiana Taylor. However, the deficit was too much to overcome.
Imani Tate was the high scorer with 16 points, six rebounds and three steals. Natalie Day and Taylor were in double digits with 14 and 10, respectively.
The loss drops the women to 1-2 with 8th ranked Brazil on schedule for 3:05 p.m., tomorrow, Wednesday. The V.I. team lost to Brazil 72-59 two years ago in its only meeting.
The FIBA AmeriCup games are on ESPN 3. Anyone who has the ESPN app on their phone, tablet or a device such as Apple TV will be able to watch it for free.
Basketball TV has the television rights for both women and men AmeriCup tournaments. There is a 3-day free trial period that you could use to enjoy the next days of the tournament or simply purchase the product outright. http://signupbasket.truemedia.mobi/
Highlights — https://www.youtube.com/watch?v=-U-HaiBfKBQ
Interviews — https://www.youtube.com/watch?v=zuNzvSgtRd4
Webpage — http://www.fiba.com/womensamericup/2017