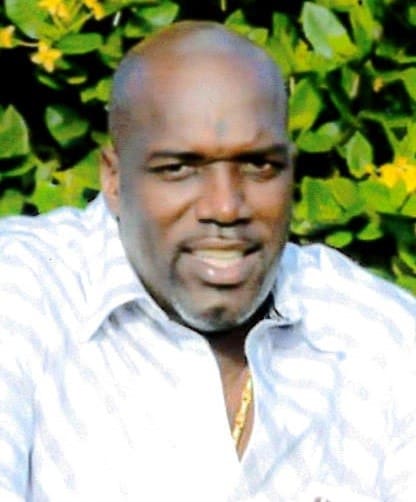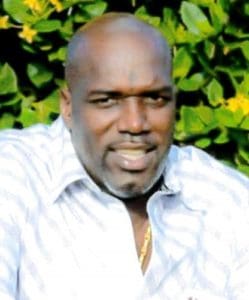 Linton Eddy, also known as "Coco," "Trevor" or "The Baker," of Barren Spot died on July 29. He was 43 years old.
He was preceded in death by his father, Lentton Eddy; sister, Geannett; brother, Allan; nephew, Egbert Jr. and aunt, Hilda.
He is survived by his mother, Edith Blanchard-Eddy; daughter, Tyiesha; granddaughter, Nevaeh Garcia; sisters: Claudia, Jeannett, Claretta, Althea, Clara, Kim and Sharmon; brothers: Egbert, Ricky and Francis; nieces: Jaheisha, Gabby, Kelly, Cherisse, Chenisse, Kimberly, Shade', Rickeya, Quadeja, Jah-rancia, Anisha, Charlotte and Melissa; nephews: Allan, Damian, Jermaine, D'Andre, Egbert Jr., Graig, Francis Jr. and Jaylan; great nieces: Alexandria, Bailey and Z'Nia; great nephews: Kamarie, Jamal and Aiden; aunts: Otis, Venus and Mary; uncle, Yves; and brothers-in-law: Egbert Sr., George, Garvey, Petersen, Bryan, Danny and Wayne.
He is also survived by his sister-in-law, Oulet; godchildren: Jaheisha and Orlando; special friends: Edwardo "The E," Darrell Bartley, I. Phipps "Ponce," Vio Wilkins, Gary "Flower," Roxanne Davy, Syble, Tony, Edwin "Smacka," Sambo, Zeng, Marcy, Tricia, Omar, Kerwin John and Malik; cousins and other relatives: Stanley, Eldie, Dora, Joycelyn, Elizabeth, Myra, Nester, Kelly, Alfie, Elizabeth, Jeanette, Cyprian, Ms. Cecila, neighbors of Barren Spot community and many more too numerous to mention; as well as other relatives and friends too numerous to mention.
A viewing will take place at 9 a.m. and the funeral services at 10 a.m., Wednesday, Aug. 9, at the Kingshill Chapel. Interment will follow at Kingshill Cemetery.