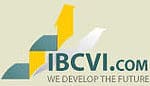 IBCVI & Co. and its non-profit partner are hosting the Young Innovative Entrepreneurs Summer Program on St. Croix.
"We believe that all people deserve the right to financial freedom and an opportunity to build generational wealth," said Abbelle Bakr IBCVI & Co.'s managing director.
The company, a well-known local financial and management company, has finally accomplished one of its major goals in providing educational opportunities for young people. No stranger to impacting young lives, Abbelle Bakr operated Childhood Learning Centers on the mainland and hopes one day she will be able to do the same in the Virgin Islands.
The camp program is a partnership effort with Kingdom Konsultants LLC and IBCVI & Co. The 20 campers enjoy the usage of the 1500 sq. ft. Business Center facility and all of its amenities, which include the very popular Internet cafe'.
IBCVI & Co – The Business Center opened its doors to the camp on July 10 and will host the camp program for six weeks. The young entrepreneurs, ages 5-13, are engaging in lessons in team building, effective communication, math, science and reading as well as basic lessons in entrepreneurialism. In addition, the camp teaches arts, crafts and old fashion learning through play.
The field trips include exploration of the Christiansted Fort, visits to the local farms and interaction with local business owners. The expected outcome is that the campers (affectionately known as "weepreneurs, youngpreneurs and teenpreneurs") would walk away after a great summer, having explored their gifts and talents, understanding their career options and would have had a chance to sell their handmade goods.
The program is free. The staff is highly qualified professionals with a passion for what they do and a love for young people.
"We've got to start them young, and we are so elated to be able to offer up our time and our business center space to our families," said Abbelle Bakr.
It is the intention of IBCVI and Co. and its non-profit Integrity Women In Business Center Inc. to continuously partner with individuals and organizations to bring needed programs, services and resources to the families of St. Croix.
For more information, contact Abbelle Bakr at 778-4228, or visit www.ibcvi.com.