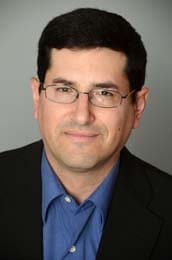 The St. Croix Economic Development Initiative (SEDI) has announced nationally acclaimed and renowned historian and author Michael E. Newton has been designated as a special adviser, chief historian and ambassador for SEDI's proposed Alexander Hamilton & Caribbean History Museum (AHCHM) $6 million development project. The museum is a proposed world-class project to be built on St. Croix in the historic district of Christiansted.
Michael E. Newton is a historian specializing in the American Revolution and founding era. He is the author of "The Path to Tyranny, Angry Mobs and Founding Fathers," and "Alexander Hamilton: The Formative Years." He graduated summa cum laude with honors and multiple degrees from Arizona State University. Newton will be formally introduced to the St. Croix and U.S. Virgin Islands community on SEDI's "Economic Roundtable Business Forum" radio show at 1:30 p.m., Monday, Aug. 7.
He will also join (via Skype Live Video) Anthony Weeks at 5:30 p.m., Thursday, Aug. 10, when Weeks is a guest speaker at the next scheduled St. Croix Friends of the Park Alexander Hamilton Lecture Series in August.
His book on Alexander Hamilton's earlier years growing up on St. Croix will be the foundation that the proposed Alexander Hamilton & Caribbean History Museum will be built upon. In the same way, the very successful and phenomenal "Hamilton" Broadway play was developed and influence by Ron Chernow's book on Alexander Hamilton.
Newton is considered a leading expert on Alexander Hamilton. He has given speeches at the Museum of American Finance, Fraunces Tavern Museum, Washington's Headquarters Museum in Morristown, the New Windsor Cantonment State Historic Site and many other historical sites, museums and societies. His lectures have been filmed by C-SPAN3 American History TV and aired to a nationwide audience.
Michael Newton has been cited in books, speeches, and interviews as the leading expert on Hamilton's early years by leading Hamilton scholars including Richard Brookhiser (author of "Alexander Hamilton, American"), Stephen Knott (author of "Alexander Hamilton and the Persistence of Myth"), and Richard Sylla (author of Alexander "Hamilton: The Illustrated Biography").
In the summer of 2016, he received the National Hamilton Scholar award from the Alexander Hamilton Awareness Society "for exemplary scholarship, research and writing to provide accurate, objective and insightful information to the public about the United States' remarkable founding father Alexander Hamilton." In 2017, Newton discovered and revealed the oldest known Alexander Hamilton documents.
To learn more about Michael Newton, visit his Web site at http://michaelenewton.com/