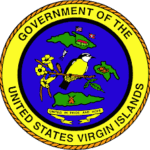 Open Enrolment is a time to make changes to a profile using BenTek. Legislative employees who didn't create their online login and may need help should attend the training provided by the Division of Personnel Health Insurance Program.
Employees now have the capability to making the changes to their profiles; however, if the employee needs on site assistance, Human Resources is available to assist.
The attachments from the Division of Personnel further explain Open Enrolment and the Bentek system.
Attachments:
Division of Personnel Press Release
BenTek training schedule provided by the Government Health Insurance Program
Self-Help Modules Guide
to create a user name and password to access the below self-help modules Web sites. The self-help modules are vital in keeping employees informed of important issues and updates. Users will be able to view, correct and make changes to their personal information if incorrect. If an employee cannot access the Web sites or need help to reset a login/ password, please contact the help desk telephone numbers listed below. For additional information, contact the Human Resources Division in the St. Thomas or St. Croix District.
Web Sites and Help Desk
https://www.dopusvi.org/ for ESS Self Module (Active Employee)
Check Stub/ESS Information: 714-5049
https://gvistats.vi/timeforceii/login,net for STATS Self Module (Active Employee)
Time Force/STATS: 774-4750, ext. 2131
https://www.cigna.com/ for Group Health Insurance (Active/Retired Employee)
CIGNA/ Health Assessment: 1-800-854-7312
https://www.mybentek.com/gvi/ for Employee Benefits Information (Active Employee)
Open Enrolment/Beneficiary changes: (888) 5-BenTek or (888)523-6835
http://www.usvigers.com/Home.aspx for Retirement profile/ Retirement Benefit Information: (340)-776-7703 (St. Thomas) or (340)-718-5480 (St. Croix)