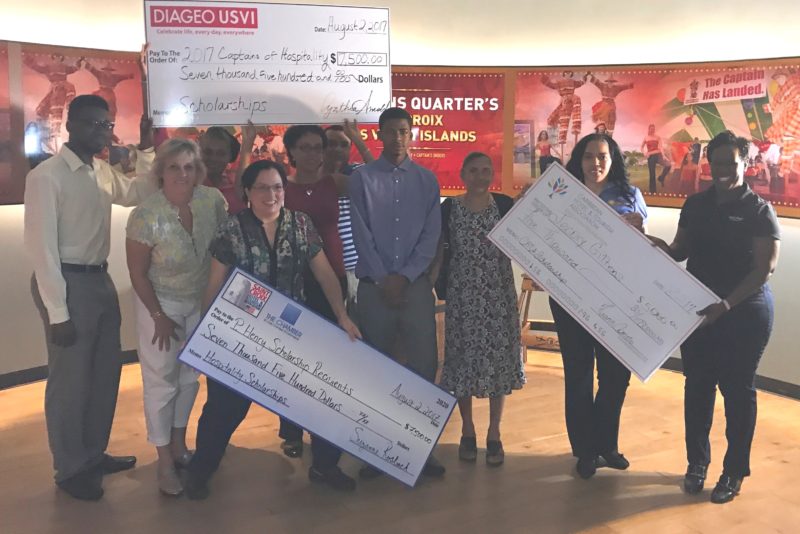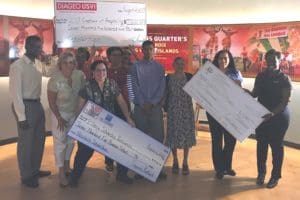 Diageo USVI, the St. Croix Hotel & Tourism Association (HTA) and the St. Croix Chamber of Commerce awarded $15,000 in scholarship funds to four local students on Aug. 2 at the Captain Morgan Visitors Center on St. Croix. The winners and their parents attended the ceremony.
This year's scholarship recipients are Sarah Sookraj, Llewelyn Taylor, Tywreh Nelson and Jecoix Gittens; all of whom will be attending the University of the Virgin Islands.
Scholarship recipients Sookraj, Taylor and Nelson received $2,500 each from the St. Croix HTA and Chamber of Commerce, while an additional $2,500 each from Diageo USVI was awarded to Sookraj, Taylor and Gittens. Additionally, Gittens was awarded $5,000 from the Caribbean HTA's Education Foundation.
The Richard Patrick Henry Hospitality Scholarship was formed in 2008 to assist local young adults who are embarking on careers in hospitality. Scholarship funds are a partial-product of the annual Holiday Hope Benefit. Diageo USVI joined in these efforts in 2016 to add to funding. Students earned the Diageo USVI Captains of Hospitality Award funds by offering their viewpoints on how to tackle the issue of alcohol awareness and responsible drinking in the V.I. community.