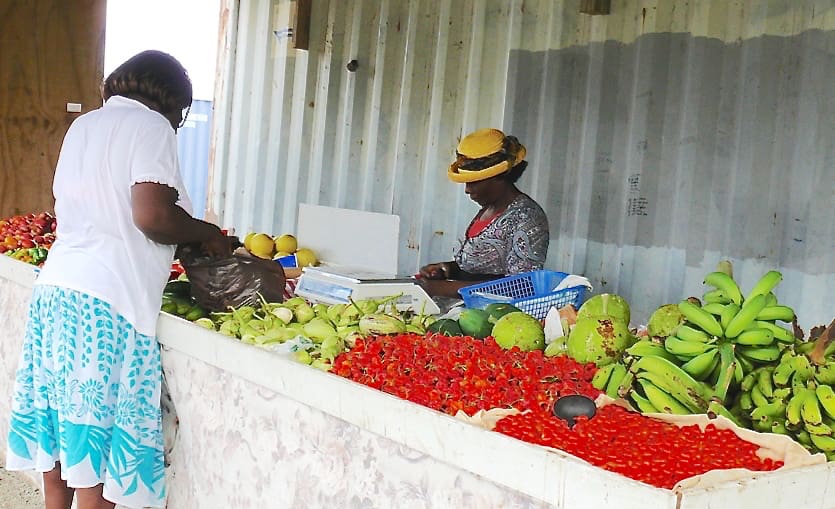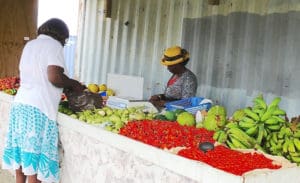 The U.S. Department of Agriculture Food and Nutrition Service recently recognized the Virgin Fresh Farmers' Market Nutrition Program for having the highest average rate of redemption of vouchers in the nation in 2016, according to the V.I. Agriculture Department.
In 2016, the V.I. Agriculture Department received a $78,000 grand from the Farmers' Market Nutrition Program to provide fresh, nutritious, locally grown fruits, vegetables, and herbs through the federal Widows Infants and Children support program.
The program set $64,567 aside for food distribution through WIC vouchers with the rest going to administrative costs. Each eligible WIC recipient received $20 in checks or vouchers to purchase locally grown produce from WIC authorized farmers at WIC authorized markets throughout the territory.
By the end of the reporting period, $42,995 was spent by WIC recipients. The 68.25 percent redemption rate of vouchers exceeded the national redemption rate of 56.84 percent.
"We at the VIDOA are ecstatic about this recognition from the USDA Food and Nutrition Service," said Commissioner Carlos Robles. He commended Director of Marketing Billy Abraham and his team "for their hard work that led to the achievement of this milestone. I also thank our partners, the VI Department of Health, the participating farmers and the WIC recipients for their support of local agriculture"
Robles added that the department looks forward to continuing the program in 2017.