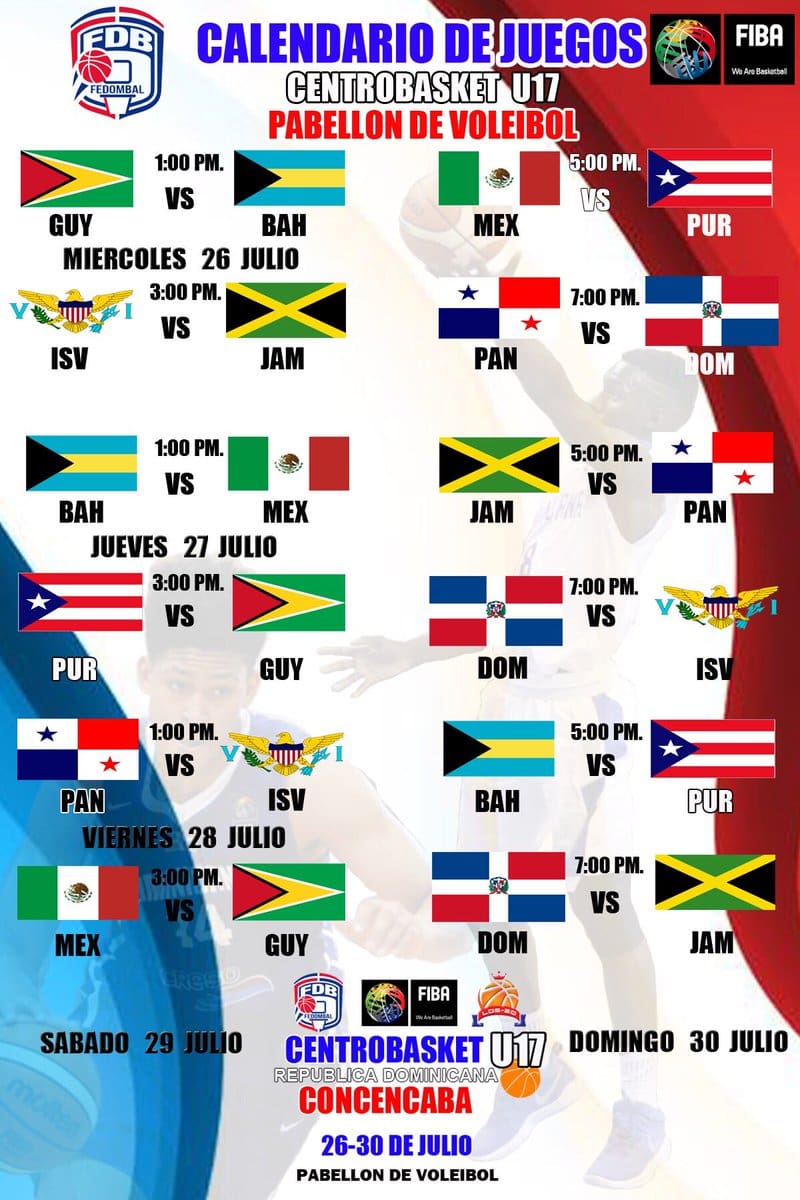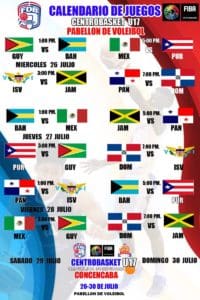 The young men from the Virgin Islands will compete today at the 2017 Centrobasket (Central America and Caribbean) U17 Tournament being held in the Dominican Republic. The V.I. team is the returning silver medalist; it opens the tournament against Jamaica at 3 p.m., Wednesday, July 26. The game can be viewed live at:
https://www.youtube.com/watch?v=kyHdBBQJMNM
The rest of the Virgin Islands schedule in Group B is as follows: at 7 p.m. on Thursday, V.I. versus the host team Dominican Republic; at 1 p.m. on Friday, V.I. versus Panama
Group A consists of the Bahamas, Mexico, Guyana and defending gold medalist Puerto Rico.
The top two teams in each group will advance to semifinals on Saturday with the finals scheduled for Sunday. The top-three teams from the tournament will qualify to the FIBA U18 Americas Championship 2018, which will be played in St. Catharine's, Canada, from June 11-17, 2018.