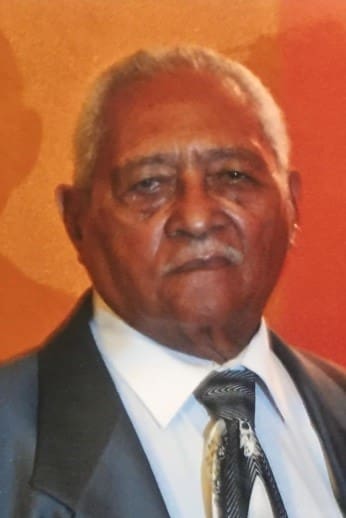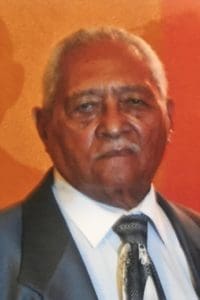 Pedro Figueroa Esperanza, also known as "Pete," of Estate Mon Bijou died on Tuesday, July 18. He was 89 years old.
He is survived by his wife, Jenny Figueroa; daughter, Nancy Perez; stepdaughters: Carmen Concepción and Omaira Ferrer; sons: Pedro Figueroa Jr. and Mitchelle Figueroa; stepson, Min. Miguel Concepción Jr.; and grandchildren: Lisandra Bonano, Yajaira Bonano, Vanessa Bonano, Pedro Figueroa III, Anthony Figueroa, Randy Figueroa, Dyshandra Figueroa, Yara F. Brooks, Karla R. Garcia, Yanitcha Mojica, Yasiel Velazquez, Jazmin Cintron, Jovani Cintron and Yisette Velazquez.
He is also survived by sisters: Minerva F. Acosta, Ricarda Cruz, Maria F. Solis, Luz Delia Montalvo, Lucia Avila, Arcaldia Avila Esperanza, Luisa Avila Esperanza, Adela Avila Espranza; and brothers: Humberto Figueroa, Justina Avila, Andres Avila, Norberto Avila, Guillermo Avila, Tomas Avila Esperanza, Felipe Figueroa Solis and Carlos Figueroa Solis.
Other survivors include daughters-in-law: Loretta Figueroa, Yaznaida Miranda, Carmen Cruz and Elba Figueroa; son-in-law, Fernando Perez Jr.; brothers-in-law: Ricardo Acosta, Ildefonso Montalvo and Celestino Diaz; sisters-in-law: Diane Figueroa, Mary Colon, Brunilda Ramos, Raquel Gomez, Elizabeth Mendez, Helen Soto and Gloria Solis; special friends: Isidro Rodriguez, Church members of HUEC, Rev. Hector Gonzalez, Min. Fernando Suarez, Joel Julian and Carmen Concepcion; as well as other relatives and friends too numerous to mention.
There will be a viewing at 9 a.m. and a funeral service at 10 a.m., Friday, July 28, at Iglesia Alpha y Omega. Interment will follow at Kingshill Cemetery Veterans Section.