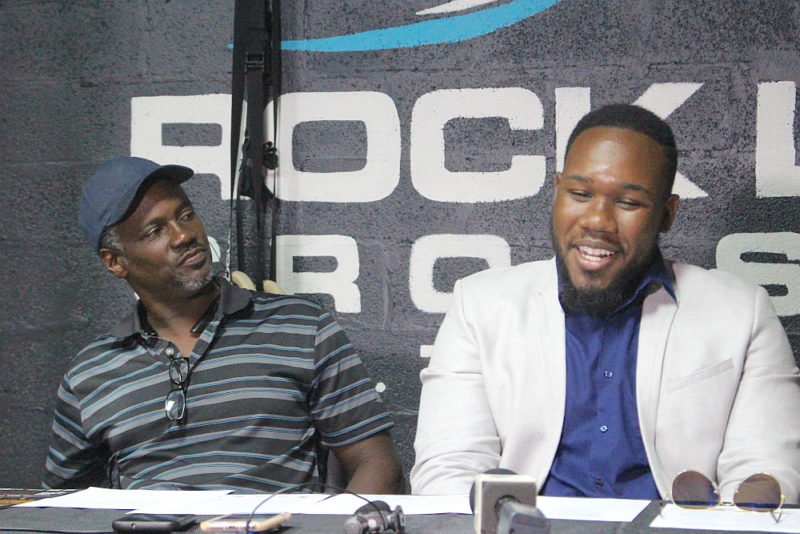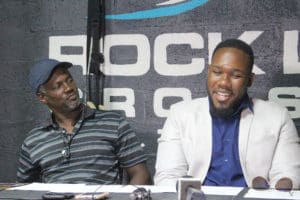 It's been six years since V.I. heavyweight Clayton Laurent, Jr. has fought at home, but he plans to make his upcoming professional debut against Wayman "The Slim Reaper Carter the first in a string of local bouts that will make him a world championship contender.
The bout is scheduled for Aug. 19 at the Mark C. Marin Center at Antilles School and is part of a four-fight card that matches up-and-coming local pros with fighters from the mainland. Laurent's management team, made up of Australian promoter Matt Clark and international matchmaker Phillipe Fondu, have also confirmed a six-round middleweight bout between Tortola native Julian Brown and Lucas "The President" Kennedy (1-1) and plan to solidify the final two fights by the end of the week.
At a news conference Wednesday on St. Thomas, Laurent said he's been "itching" to get back in the ring since his 2016 Olympic run, in which he upset top German contender Eric Pfeiffer in the preliminaries. Speaking over the phone Wednesday, Clark said Carter (1-1) from Topeka, Kansas, proves a formidable first opponent for Laurent.
"He's got two professional boxing fights but he is a sports combat veteran of over 50 contests," Clark said of Carter. "He's managed by Damon Reed, a heavyweight challenger himself, who told me that Mr. Carter is going to win and spoil the debut of Clayton."
But Laurent's camp said that they aren't nervous. A rigorous training routine that focuses on conditioning coupled with a good defensive strategy is key, and both Clark and trainer David Rogers, Sr. said Wednesday that they'll keep their money on Laurent. Rogers added that the team's routine is centered on maintaining Laurent's stamina so that he can keep pace through six rounds.
Laurent said amateur bouts are typically three rounds, which doesn't give the boxers much need to "pace themselves."
"There's no pace, it's a sprint," he said. "There's no plotting. You win the first round, you survive the second and you win the third, that's the strategy of an amateur. As a professional, you can have four rounds, six rounds, eight, 10 or 12 and with this fight being six rounds, I can pace. I can take my time in the first round and feel him out, I can set him up in the second round and maybe take him out in the third, but there is much more time to think."
As an amateur, Laurent was drafted in 2015 by the Puerto Rico Hurricanes, an historic World Series of Boxing (WSB) franchise. Laurent said Wednesday that during his time on the team, he was able to face a few opponents in five-round bouts and was able to stay undefeated by maintaining his stamina.
"In each round, I was always conditioned," he said. "I was able to throw punches, stay aggressive and each round as my opponent faded, I increased in activity. I think that's my biggest trump card. People look at my size and underestimate my conditioning and I'm going to use that to my advantage."
Being "defensively minded," staying sharp, looking at counterpunches and capitalizing on Carter's "lack of experience" in the boxing ring are also part of the strategy, Laurent added.
"Each fight is a war," Laurent said. "I'm not going to let you win – you have to beat me."
Laurent is also promoting the fight card under his company Mr. Focus Enterprises and said Wednesday that he hopes to inspire young Virgin Islanders to persevere through obstacles and pursue their dreams. The event's undercard also features the professional boxing debut of St. Croix's Felix Santana, Jr. and a lightweight bout featuring St. Thomas' Korey Vialet (1-0.)
Tickets for the fight are on sale at Rock City Wellness at Yacht Haven Grande on St. Thomas and Antilles School.