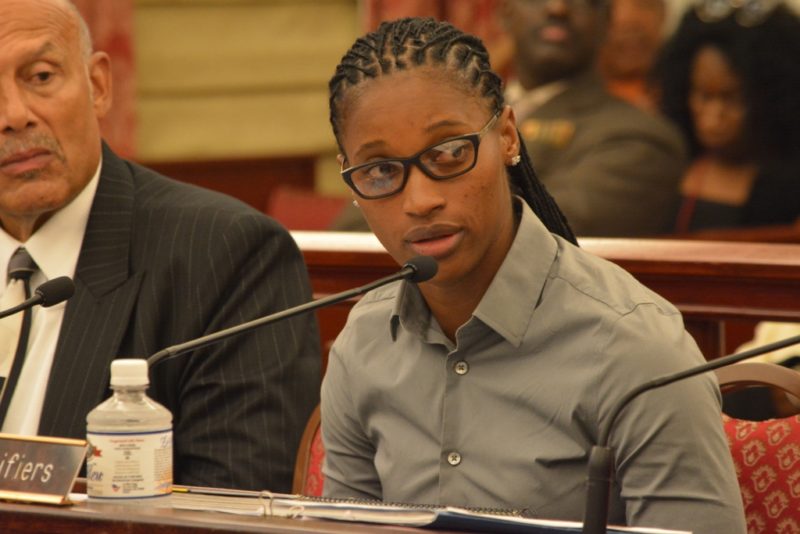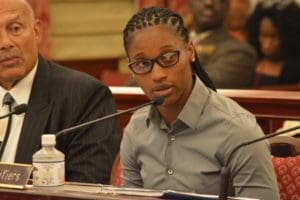 Janelle Sarauw is scheduled to be sworn in as a member of the V.I. Legislature at noon Friday.
The Senate had planned to hold a session to look over Sarauw's credentials, but it was canceled and replaced with a swearing in following the St. Thomas-St. John District Board of Elections' vote Monday to certify her as winner of the April 8 special election.
The ceremony will take place at the Senate on St. Thomas.
With 1,292 votes, Sarauw was the highest vote getter in the special election, which was called by Gov. Kenneth Mapp in response to the V.I. District Court's dismissal of lawsuits filed by Sarauw and former senator-elect Kevin Rodriquez. After the general election last November, Sarauw challenged Rodriquez's eligibility, and the electoral and legal battle came to an end June 28 when the Legislature voted 8-6 not to admit Rodriquez.
The district Elections Board, after the special election, voted not to certify the results after being advised by its attorney that Sarauw could only take the Senate seat after Rodriquez was de-certified. A Third Circuit Court opinion compelled the Legislature to act, and after their vote June 28, Senate President Myron Jackson sent a letter to the Elections board informing its members that there was "no longer any impediment" to certification.
In a separate lawsuit and in an effort to speed up the process, Sarauw has sought relief from the V.I. Superior Court, which last week granted her request for mandamus relief and ordered the district Elections board to certify the special election results.
Before the swearing in, however, Rodriquez and members of the District Democratic Committee have a date in court. V.I. District Court Judge Curtis Gomez on Tuesday continued until Friday a lawsuit filed by the group that challenges Sarauw's eligibility, asks that the special election results be declared null and void and claims that the Senate violated Rodriquez's constitutional rights during its June 28 session.
That hearing is scheduled for 11:30 a.m. Friday, right before the swearing in. In a letter sent to the district Elections Board and circulated to the press Thursday, Rodriquez says that he received from an anonymous source a copy of a Florida drivers license in Sarauw's name. The license was allegedly valid in Florida during the three years preceding the 2016 general election and Rodriquez, in his letter, called for further investigation into Sarauw's eligibility to run for office based on local residency requirements.
No picture of the license is contained in the letter, which also does not indicate whether Sarauw applied for the license within the three years before the election.