Some folks with experience in running restaurants, construction and historical renovation plan to open a restaurant in Frederiksted's historic Oscar E. Henry Customs House, right across from the cruise ship pier.
A company called Cruzan Group is seeking a lease for the government-owned historic structure and plans to renovate and put in a restaurant called Ay Ay Palace, focused on gourmet versions of local cuisine.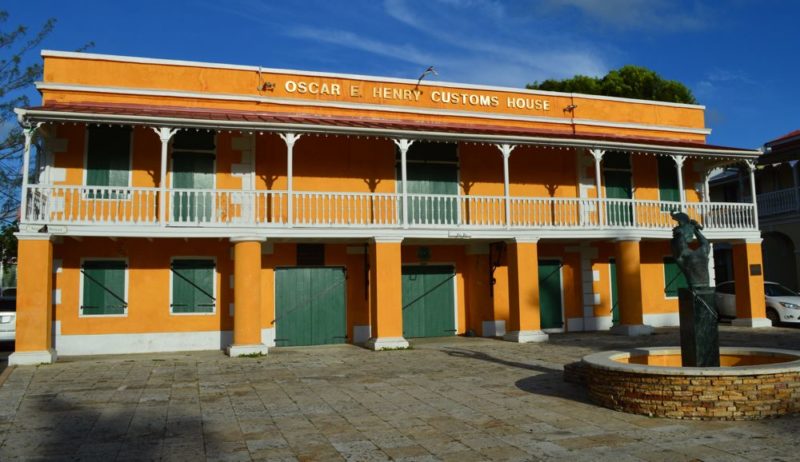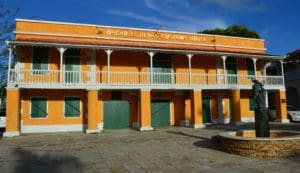 "We are going to be an upscale restaurant, with lunch around $15 on average and dinner around $28 per plate on average," Toney Laurencin of Cruzan Group said during a Senate Finance Committee hearing to consider the lease.
The Customs House, built during Danish rule in the 18th century and expanded in the 19th century, is possibly the most recognizable landmark in Frederiksted. Every cruise passenger to St. Croix sees it standing front and center at the head of the pier as they leave the ship.
But, while picturesque, it has stood empty for years.
The government has had some trouble finding a good use for the building, which, like many historic buildings, is not designed to be closed up and air conditioned and ill-suited for offices. From around 2006-2009, the Department of Tourism housed its St. Croix offices there, but moved out due to mustiness and complaints of mold. Like neighboring Fort Frederik, the structure is inherently a bit musty and cannot be fully sealed. Since then it has sat empty, but one can look through the windows and see its several rooms.
In 2013, the V.I. government painted the Customs House, using prisoners from Golden Grove Correctional Facility to do the work. But then-assistant commissioner of Tourism said the building needed a lot of work to be made useable for offices.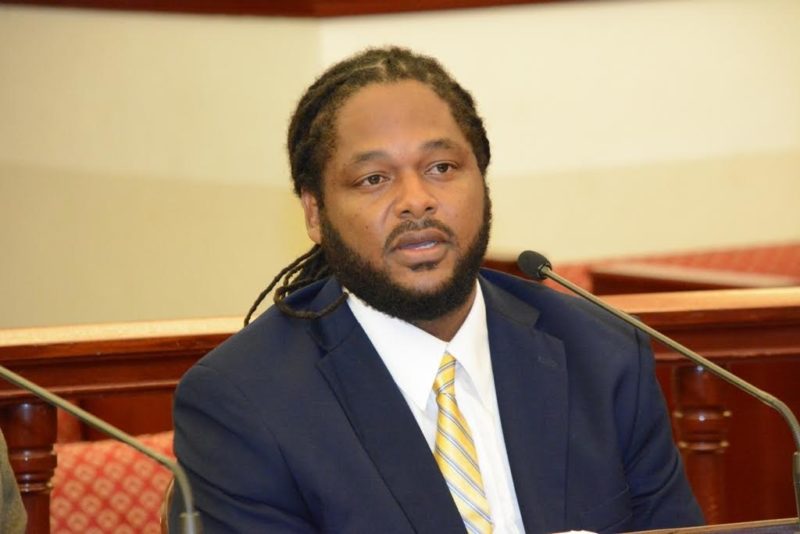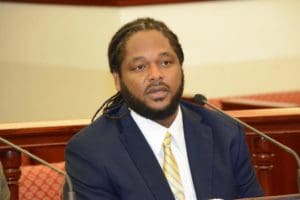 Asked about plans to make the facility usable as a restaurant, Laurencin said they plan to address the mold and other issues with an expensive air conditioning system and dehumidifiers, in part.
Like many historic buildings in the territory, it was originally built with lime mortar and is not designed to be sealed up, Laurencin said. When it rains, the walls absorb moisture and air conditioning can also cause condensation and more moisture. They plan not to paint the plaster, so it can breath, and to use a dehumidifier along with the air conditioning to control moisture, he said. When lime mortar has been saturated for a long time, it can revert to a powdery state and become airborne. While mold is an issue, lime can be a skin and lung irritant, so airborne lime dust can be misperceived to be mold because of the irritation, he said.
Asked about his background for running a restaurant, Laurencin said he ran a club in Jacksonville, Florida, for six years. Currently, he and business partner Rudy O'Reilly run a general contracting business on St. Croix, giving them resources to help renovate the building.
"This would not be the first building I personally have renovated and restored that is over 100 years old," Laurencin said. He said he said he has done work on similar structures in St. Augustine, Florida, which have the same construction methods and renovation issues.
Sen. Tregenza Roach (I-STT) asked about plans to comply with federal laws requiring accessibility for those requiring wheelchairs or with other disabilities affecting their movement. Laurencin said they will have a lift to go up the stairs, and people would also be able to dine downstairs or outside. They plan for the main dining room to be upstairs. Downstairs, the old customs scale embedded in the floor will be preserved, encased in glass, as an exhibit.
O'Reilly and Laurencin anticipate beginning construction within 30 days of approval of the lease, and completion between six months and a year. The rent negotiated with the Department of Property and Procurement is $3001 per month, with a five year lease and options to extend the lease two times by an additional five years. Rent is $1,500 per month during the construction phase. They plan to invest between $380,000 and $400,000 on the renovations and said they have financing arranged.
The committee voted unanimously to send the lease to the Senate Floor for final approval. Voting yes were: Roach, Sens. Marvin Blyden (D-STT), Dwayne DeGraff (D-STT), Neville James (D-STX), Nereida "Nellie" Rivera-O'Reilly (D-STX), Brian Smith (D-At Large) and Kurt Vialet (D-STX).