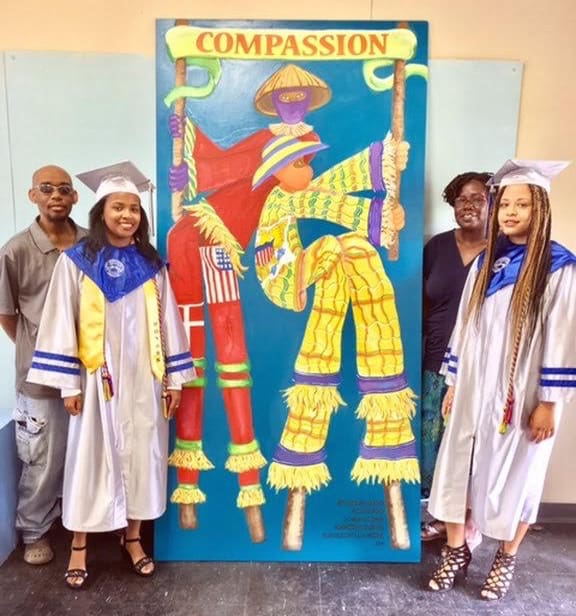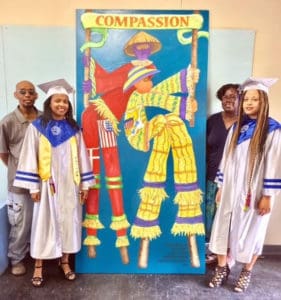 College-bound Virgin Islanders can begin applying July 15 for a new scholarship designed to assist exceptional students from various ethnic backgrounds.
Starting in 2018, the Gates Scholarship program – founded by the Bill and Melinda Gates Foundation – will award university funding to 300 scholars annually. It will accept applications through mid-September, 2017 and will reopen for submissions each summer through 2026.
It may be just the ticket to higher education for students from the territory.
"The Virgin Islands has many bright and creative students who don't have the means for college," said Rosaleen Melone, retired English teacher at St. Croix Central High School for 32 years. She counsels Virgin Islands students to jump on any opportunity.
"In order for students to reach their goals, they must make every effort to take advantage of the resources available," she said. "As educators, we guide students, but they have to take that first step. They must be proactive in their own pursuit of education."
The program is open to high school seniors from any of these ethnicities: African American, American Indian/Alaska Native, Asian and Pacific Islander American, and/or Hispanic American. Applicants must be U.S. citizens, nationals, or permanent residents, be Pell-eligible, and have a minimum cumulative GPA of 3.3 on a 4.0 scale. They must plan to enroll in a four-year degree program at a U.S. accredited college or university.
The program looks for excellent academic records, leadership abilities, and personal skills such as perseverance, motivation, and emotional maturity, according to information on the Gates Scholarship website.
The Gates Scholarship will fund the full cost of college attendance (tuition, fees, room, board, books and transportation.) Support includes access mentoring, career guidance, and help with transitioning into careers. Recipients are expected to earn a bachelor's degree.
Retired college recruiter and former Good Hope School guidance counselor Hugh Magbie tells students to aim high in their college quest.
"Take two shots at the moon, then shoot for four schools where you would be happy, and finally choose one safe school where you are certain of acceptance," he said.
He advises high schoolers to make grades their first consideration and to take advantage of scholarships.
"I tried to get my top kids interested in Harvard, Yale, and Princeton. But the University of the Virgin Islands is very good and should not be overlooked," said Magbie, who continues to follow "his kids".
Virgin Islanders, steeped in rich cultural diversity, bring much to the college table, as well as to the world at large. Danica David teaches art at St. Croix Educational Complex High School and encourages her students to embrace their culture through artistic classroom activities. And she prepares them for life after graduation.
"I try to learn their future plans, especially in the arts, and then expose them to different art programs and careers in the arts," she said.
Using a hands-on approach, David has taken her students to meet an industrial arts teacher on St. John, and she has brought in a photographer when students expressed interest in photography.
"I want my students to learn about various careers by introducing them to the community, " she said.
Magbie maintains that "almost every college in the nation wants Virgin Islanders because, one, they are good students with lots of curiosity and, two, colleges like a student body from geographically dispersed backgrounds."
High school juniors can visit the Gates Scholarship website now and complete the MYTGS Profile – a gateway to the application and everything related to the scholarship.
"Every accomplishment starts with the decision to try," as Rosaleen Melone put it, quoting her favorite anonymous source.
The TGS timeline:
– July 15: Application Phase 1 opens.
– Sept. 15: Deadline for Application Phase 1.
– November – Semifinalists announced.
– Nov. 15: Application Phase 2 opens for semifinalists.
– Jan. 15, 2018: Deadline for Phase 2 applications.
– March 1, 2018: Finalists announced and notified.
– March 1-31, 2018: Finalist interviews.
– April 1-19, 2018, 2018: Inaugural class of scholars selected.
– April 20, 2018, : 300 TGS scholars notified.
– Fall 2018: Financial Awards Dispersed.
Other scholarship and student aid resources:
American Indian Graduate Center Scholars
The Free Application for Federal Student Aid