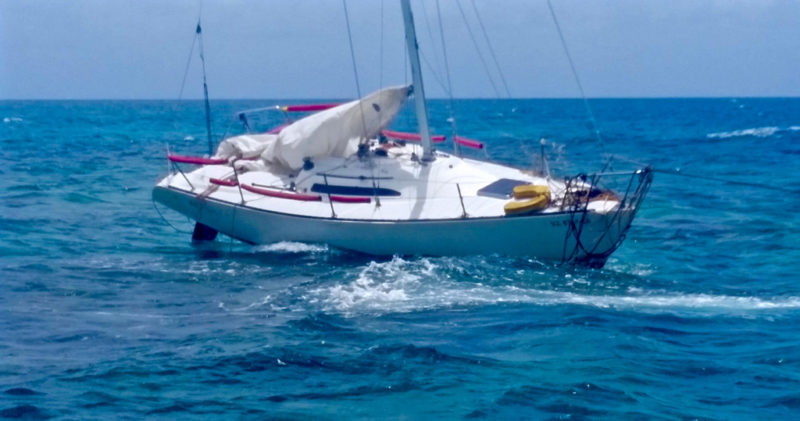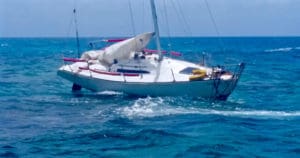 Nine people aboard a sinking sailboat in Christiansted Harbor were rescued Sunday by the Department of Planning and Natural Resources, the V.I. Police Department's Marine Enforcement unit and a passing boater.
According to a VIPD news release, the owner of the sailboat was taking his vessel from Christiansted Harbor to the yacht club under sail, with eight passengers onboard. He attempted to sail through a marked cut within the east end reef. (Marker are daytime buoys.)
The police said the sailor misgauged his approach to the marked cut and attempted to sail away from the reef. Due to high winds the boat ended on the reef.
At approximately 7:20 p.m., the Marine Unit notified DPNR Marine Enforcement of a sinking vessel. Both agencies responded with DPNR taking the lead on the rescue.
A good Samaritan with a small boat was able to reach all nine of the sailboat's passengers. All nine were placed unto the DPNR patrol boat and brought back to shore.
There were no reported injuries. The sailboat remained on the reef until 1 p.m. Monday when it was to taken to Green Bay Marina.
DPNR is leading the investigation.