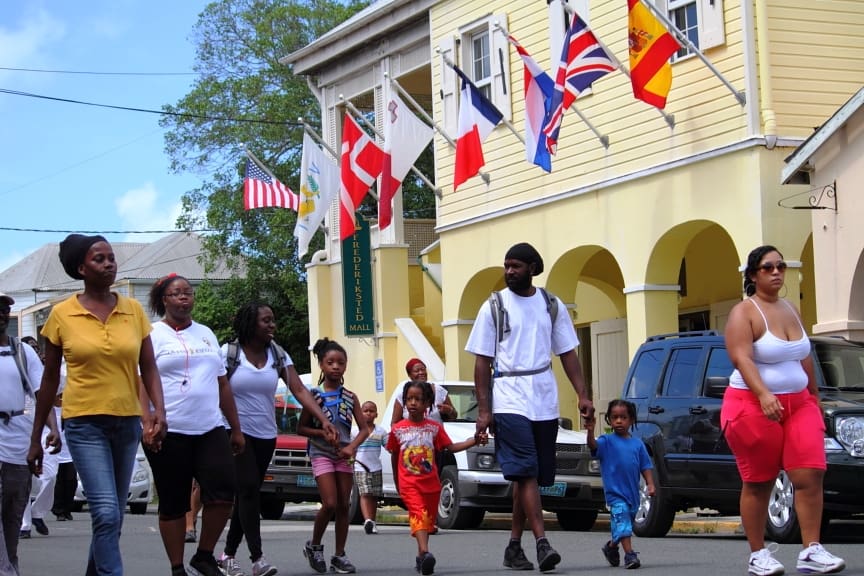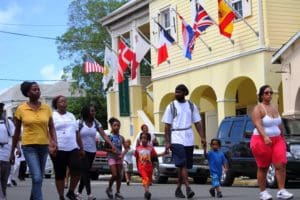 or the 17th year in a row, St. Croix residents will commemorate the July 3 anniversary of emancipation in the Danish West Indies, walking from Fort Christiansvaern to Fort Frederik. On that day in 1848, Danish Governor Peter Von Scholten, with few options in the face of a revolution led by molasses boiler Moses "Buddhoe" Gottlieb, declared "all unfree in the Danish West Indies are from today free."
Sen. Positive Nelson organizes the annual walk.
"As we commemorate and celebrate 169 years since Emancipation Day in the Virgin Islands, we are tasked with the responsibility of looking back to reflect on the efforts and purpose of past freedom fighters, while we commit ourselves to paving the way and building pathways to a bright future.The eyes of the future are looking back on us and hoping that we see beyond our own time," a statement from Nelson's office says.
Come join the Freedom Walkers either in the beginning at Fort Christian at 4:30 a.m. or along the way.Vans will pick up individuals from Frederiksted from the Shanty at Fort Frederick they will leave at 4:10am.You are asked to wear white but it's not mandatory.Vans will drive along the way for individuals who might get tired.
There are two official refreshment stops:
1. La Reine Shanty
2. Kmart West Shanty
This year there are two new features:
1. Mannequin Freeze Challenge right after the closing prayer (hosted by St. Croix Political Action Network).
2. A service of Thanksgiving at St. Paul's Episcopal Church located at #28 Prince Street, Frederiksted in which Nelson will deliver a Freedom Message at the Church.The service is scheduled to begin at 10:30am.