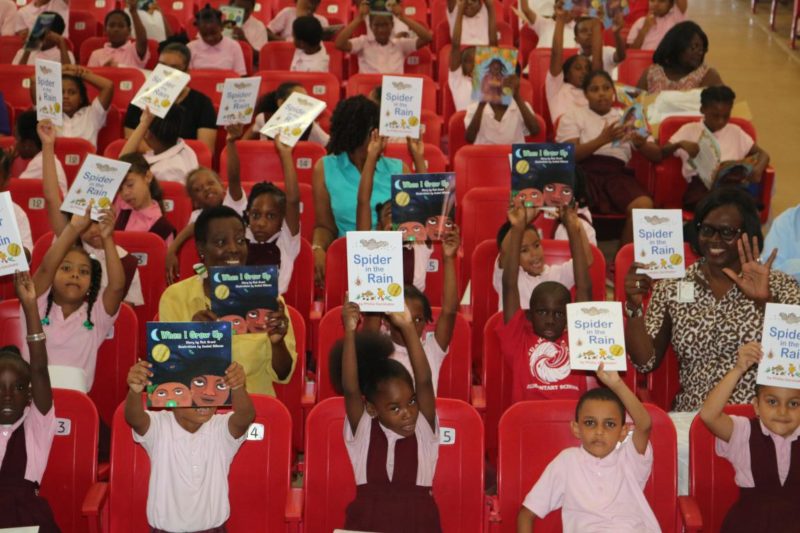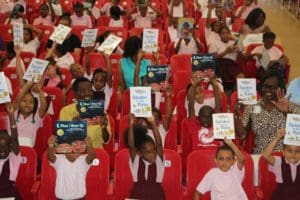 The V.I. Department of Education (VIDOE), in partnership with the Office of the Governor, launched the 9th Annual Virgin Islands Governor's Summer Reading Challenge with pep rallies held at schools across the territory.
This year's Reading Challenge runs from June 12 to Sept. 22. The annual activity challenges students in grades K-6 to read five or more books during the summer months. Included in their summer reading packets, students in public, private and parochial schools received two books, tracking sheets and a letter containing an inspiring message from Gov. Kenneth Mapp.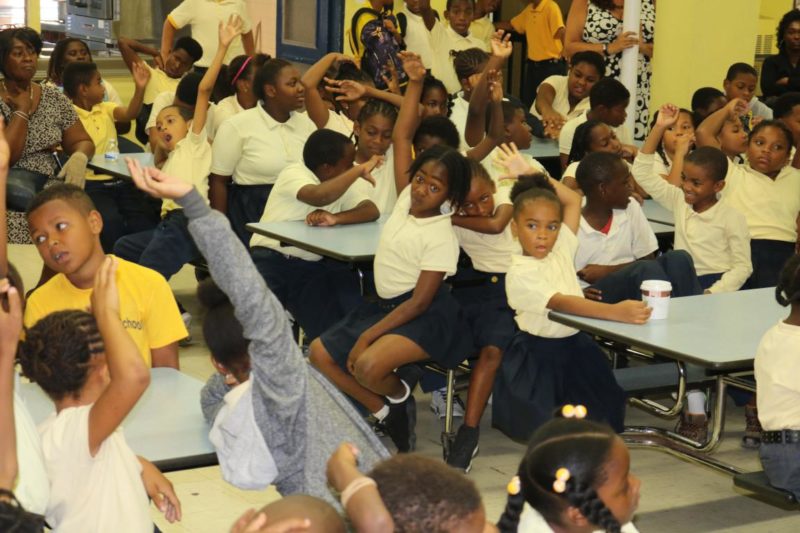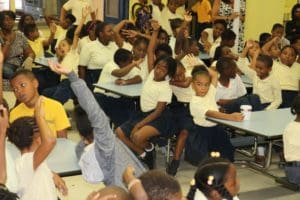 On Friday, June 9, students at the Juanita Gardine Elementary School on St. Croix enjoyed motivational messages about reading and literacy from DOE officials and Greg Schuster, who represented the Office of the Governor. A special reading of "When the Trees Come Alive," a 2017 Reading Challenge book written by Zayd Saleem, was presented by Zayd's mother, Aminah Saleem. The author is currently deployed to Kuwait.
On Monday, June 12, the Reading Challenge kicked off at Lockhart Elementary School on St. Thomas. There, officials from DOE and the Office of the Governor, represented by Edwita "Tin Tin" Hart, encouraged students to read during the summer. Rick Grant, author of "When I Grow Up," one of the books featured in this year's Reading Challenge, read an excerpt of his book to students. He also treated a third-grade class to a special book signing. An appearance was also made by the sea turtle character from the book "Sea Turtles of the Virgin Islands," which is also featured in the 2017 Reading Challenge.
Both Juanita Gardine Elementary and Lockhart Elementary schools led their respective districts in reading the most books for the 2016 Reading Challenge.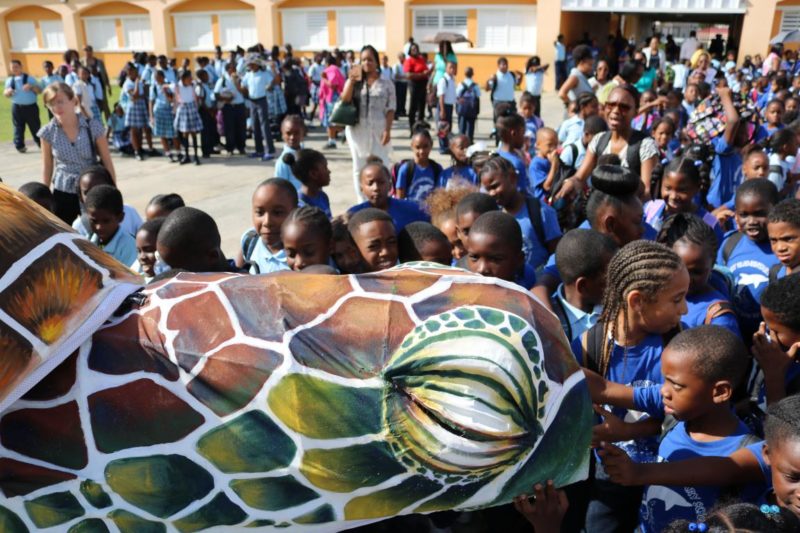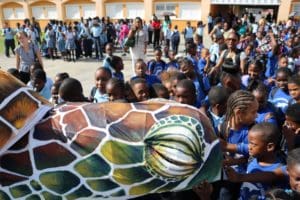 On Tuesday, June 13, a Reading Challenge pep rally was held at Julius E. Sprauve School on St. John. During the presentation, students engaged in various activities surrounding reading and were encouraged to take the challenge by representatives of DOE and the Office of the Governor.
At the end of the challenge, participating students will be invited to attend a celebration hosted by Gov. Mapp.
For more information on the 9th Annual Governor's Summer Reading Challenge, visit www.readfive.org.