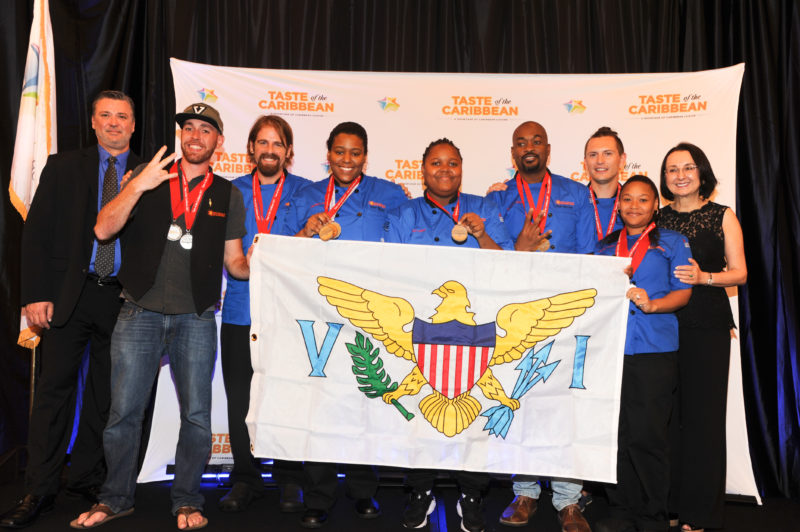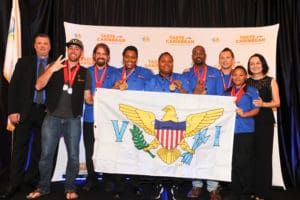 The Caribbean Hotel & Tourism Association chose Lisa Hamilton, president of the USVI Hotel & Tourism Association, as the Caribbean Association Executive of the Year during the June 2nd opening of the third annual Caribbean Hospitality Industry Exchange Forum (CHIEF) in Miami, Fla.
"This was an unexpected distinction that I was honored to receive," Hamilton said. "I have had the pleasure of working with the Caribbean Society of Hotel Association Executives for the last nine years. Under the guidance of CSHAE, association executives throughout the region have collaborated to share best practices and insights, allowing me to better serve our membership here in the USVI."
The Caribbean Hotel & Tourism Association, which hosts the CHIEF event, evaluates candidates for these awards based on several points, such as membership development, advocacy, destination marketing and promotion, private/public sector relationship and regional tourism affairs.
In conjunction with CHIEF, the association hosted the "Taste of the Caribbean." Delicious culinary creations and ingenuity earned the USVI Culinary Team silver overall at the competition, held June 2-6. Team members also brought home medals in several individual categories.
Additional medals include silver for Chef of the Year Tatiana Connor-Peets, Pastry Chef of the Year Natalie Buckner, Bartender of the Year Christopher Bahash, Norman McPherson in the Seafood Competition and Shawn Riley in the Beef Competition. A bronze medal went to Natalie Buckner in the Chocolate Competition. Honorable mention was awarded to Junior Chef of the Year Nandi Furet.
"I'm very proud of our achievements in Miami this year," said team manager Michael Grau. "Our team saw changes with some first-time chefs competing, but the results were really great. I'm looking forward to next year!"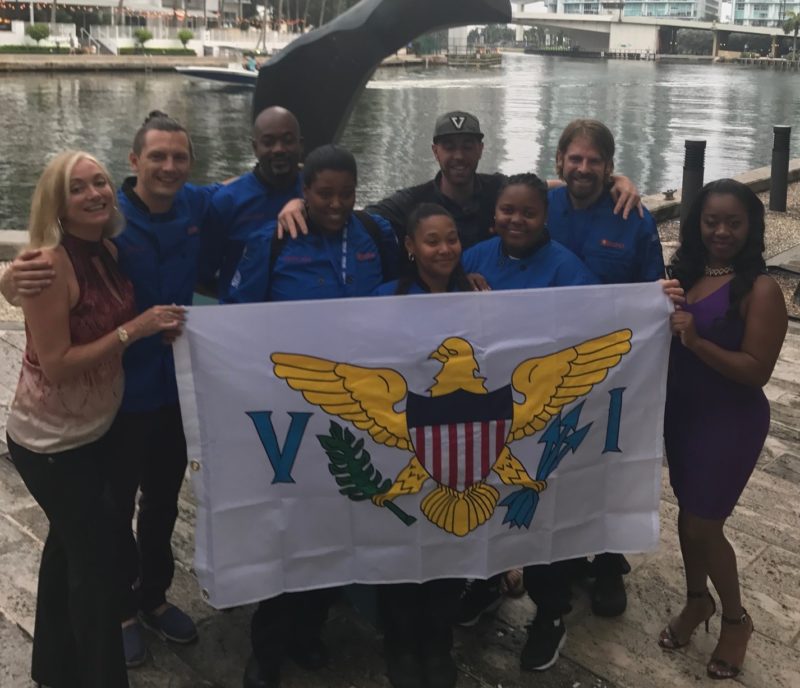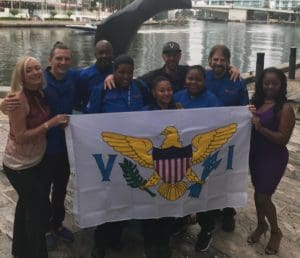 The Taste of the Caribbean event has been hosted annually by CHTA since 1993. Chefs and culinary teams from all over the region participate in team and individual competitions that allow them to demonstrate their culinary skills and share the flavor of their Caribbean homes. The 2017 Taste of the Caribbean also offered sessions for food and beverage professionals.
USVI Culinary Team members include team managers Executive Chef Michael Grau from The Ritz-Carlton, St. Thomas and Chef Kilian Werner from Frenchman's Reef and Morning Star Marriott Beach Resort, Chef Shawn Riley from Sand Castle on the Beach, Chef Tatiana Connor-Peets from Frenchman's Reef and Morning Star Marriott Beach Resort, Pastry Chef Natalie Buckner from Caneel Bay, Chef Norman McPherson from The Ritz-Carlton, St. Thomas, Bartender Chris Bahash from The Tap & Still, and Junior Chef Nandi Furet from Ivanna Eudora Kean H.S.
USVIHTA thanks its team sponsors: USVI Department of Tourism; West Indian Company Limited; Diageo USVI; International Capital & Management Company; Viya; Merchants Market; The Ritz-Carlton, St. Thomas; Frenchman's Reef and Morning Star Marriott Beach Resort; Taste of St. Croix; and KLR Services LLC