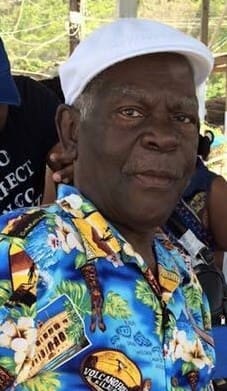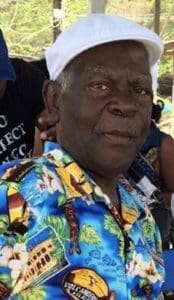 Victor Frances Whiskey of Strawberry Hill died on June 7 at Juan F. Luis Hospital and Medical Center. He was 81 years old.
He was preceded in death by his son, Noel Millet; son-in-law: Ray Mulunarey; and daughter-in-law, Aleyne Millet.
He is survived by his wife, Joyce Whiskey; children: Marcelline Whiskey, Jennifer Dunbar, Marlene Moseley, Carlon Whiskey, Marilyn Mulunarey, Nicole Whiskey, Karen Stewart, Trevor Millet, Kelvin Millet and Clifton Whiskey; and grandchildren: Marlon, Marvin, Marklan, Marsena, Hayden, Curtis, Cathyann, Elizabeth, Dean, Ayanna, Natashia, Astra, Alastair, Antonio, Deshaun, Akeem, Sabrina, Joshua, Clint, Clifvon, Christi, Mallory, Macy, Matthew, Robert, Khayla, Daniel Jr., Kyra, Cierra and Kaelee.
He is also survived by great-grandchildren: Riante, Crystal, DJ, Jalen, Najiaa, Gary, Milya, Sheldon Jr., Ayiesha, Nevaeh, Zeneriah, Naomi, Jalen, Noah, Prince, Benjamin, John, Rayana, Sean and Jorden; sons-in-law: Christopher Dunbar, Steve Moseley and Ruben Gonzalez; daughters-in-law: Stephanie Whiskey and Arlene Millet.
A viewing will take place at 9 a.m. followed by a funeral service at 10 a.m. on Saturday, June 17, at Bethel AME Church, 12 Queen Cross St., Christiansted. Interment will follow at Kingshill Cemetery.