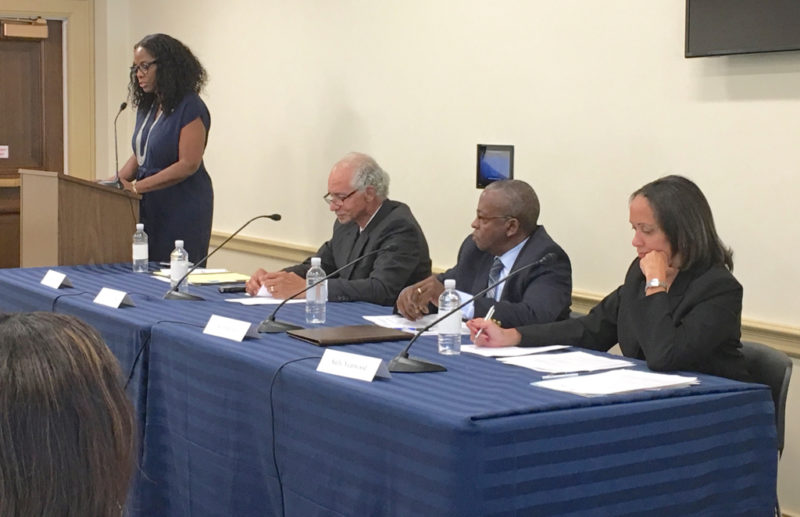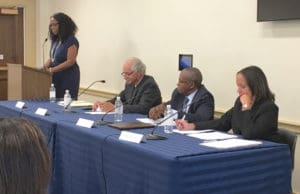 Delegate Stacey Plaskett and the Congressional Caribbean Caucus hosted a briefing recently regarding the issues facing the Trump Administration in the Caribbean region.
Members and audience participants discussed topics ranging from security integration efforts, improving rule of law, economic development, environmental threats and implementation of the U.S.-Caribbean Strategic Engagement Act. That act, sponsored by Reps. Eliot Engel (D-NY) and Ileana Ros-Lehtinen (R-FL) and approved in 2016, requires the secretary of state to give Congress annual briefings on the Caribbean and a progress report no later than two years from the inception of the plan.
The law was enacted Dec. 16, 2016, and the plan is due within 180 days of the bill's enactment into law, which would be around June 14.
The meeting was hosted by Plaskett and Rep. Yvette Clarke (D-NY), who co-chair the caucus along with Rep. Maxine Waters (D-CA). They were joined by Oscar Spencer, vice president of the Institute for Caribbean Studies, Curtis Ward, a former Jamaican Ambassador to the United States, and Sally Yearwood, executive director, Caribbean-Central American Action.
The relationship between the United States and the countries of the Caribbean is complex, multidimensional, and of fundamental importance because the United States is the largest economic partner of the Caribbean and the Caribbean is the third border of the United States, according to to a statement from the caucus.
According to the members, the commencement of the Donald Trump presidency is an opportune time for review of existing foreign policy. There is a prevailing sense in the Caribbean that U.S. policy toward the region suffers from three weaknesses.
First, it has not been holistic and consistently applied, with an overall rationale fragmented by a bilateral, issue-focused approach for Haiti, Cuba, the Dominican Republic, and the 15-country Caribbean Community. The exceptions were President Ronald Reagan's Caribbean Basin Initiative and President George W. Bush's Third Border Initiative.
Second, the caucus statement asserts that leadership of the region has felt that security issues dominate U.S. policy, with insufficient attention to economic issues. They feel there needs to be a more nuanced appreciation that the economic development of the Caribbean is inextricably linked to other important issues such as democracy, governance, national security, transnational crime, and narcotics trafficking.
Third, they feel the distinctiveness of the Caribbean is subsumed when the United States launches a new foreign policy template such as the Enterprise of the Americas Initiative and the Free Trade Agreement of Americas.
The purpose of the June 8 briefing was to help reexamine U.S. policy toward the CARICOM countries.